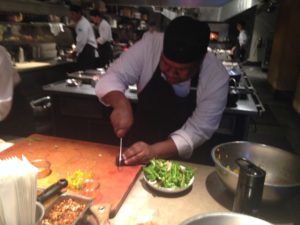 Nothing says warm weather has officially arrived then the welcome of fresh strawberries. Strawberries are personally my favorite fruit and Blue Duck Tavern is a restaurant after my own heart!  I visited Blue Duck Tavern to check out their new Spring menu and was presented with so many options incorporating strawberries.  Blue Duck Tavern offers its patrons the ideal location right outside of Historic Georgetown with the option on sitting outside on their patio and plenty of people watching.  The ideal location to taste strawberries, outdoors, with no mosquitos.  In addition to the new items below, Blue Duck Tavern has kept some old favorites.
Take a look at the new menu items below and a couple of items I tasted. My personal favorite was the Strawberry and Rhbarb Shortcake. The texture of the shortcake paired well with the smoothness of the sorbet.  The strawberry sorbet tasted like you were biting into a fresh strawberry!!!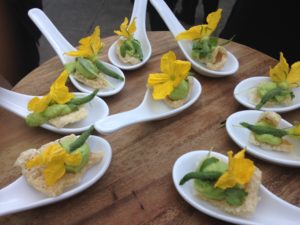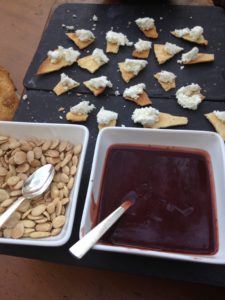 Strawberry Salad
House made farmer's cheese, marcona almonds, radishes, mint
Strawberry Gazpacho
Maine Scallop Crudo
Buttermilk panna cotta, cucumber, smoked trout roe
Elysian Fields Rack of Lamb
Lemon yogurt, baby spring vegetables
Strawberry and Rhubarb Shortcake
Strawberry sorbet
Goat Milk Ricotta Gnudi
Baby spring vegetables
24&M Streets, NW
Washington, DC
(202) 419-6755
Category: Alcoholic beverages, appetizers, Brunch, Dessert, Happy Hour, Lamb, Lunch, main dish, restaurant reviews, Reviews, seafood, sweets, Various Cooking Styles, vegetarian, Washington D.C.
---