Press
TV

Best Leftovers Ever! (2020)

Summer Entertaining (June 2018)
National BBQ Month (May 2018)
National Garlic Day (April 2018)
National Picnic Day (April 2018)
National Egg Salad Week (April 2018)
A Tasty Dip for the March Tournament (March 2018)
National Italian Food Day (February 2018)
Super Bowl Snacking (February 2018)
National Eggnog Day (December 2017)
October & Fall Baking (October 2017)
National Non-GMO Month (October 2017)
Family Meals Month (August 2017)
National Tequila Day (July 2017)
National Picnic Month (July 2017)
Summer Baking Ideas-Margherita Pizza (June 2017)
National Camping Month Summer Recipes (June 2017)
National Beef Month (May 2017)

Cooking with Como: Celebrating World Coconut Day (September 2019)
Food Getaways for Washingtonians (July 2018)
National Whiskey Sour Day (September 2017)

Johnna Films with Joey Fatone (March 2014), former N'Sync member, for the Live Well Network, an ABC affiliate, local listings here: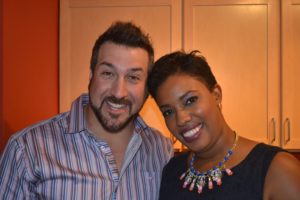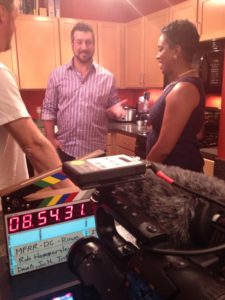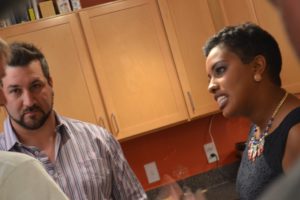 The new kelp craze and three tasty creations (February 2021)
Brighten Up Your Plate With These Super Squash Recipes (October 2019)
Off-the-radar destinations for great cuisine. (June 2016)
Best Ocktoberfest celebrations in D.C. area. (September 2014)
Top Five Food Events in August. (August 2014)
The Best Spots to Watch March Madness. (March 2014)
Best Party Brunch Spots in D.C. (August 2013)

National Burger Month, (May 2018)
National Nutrition Month with Real Food Real Kitchens airing on Amazon Prime. (March 2018)
Heart Healthy Foods. (February 2018)
Fried Cheese McMueller demo for National Cheese Day (January 2018)
Valentine's Day Dining Options. (February 2017)
Unique Holiday Gift Options. (December 2013)
Fall Cocktails That Will Wow Your Guests. (November 2013)
Shutdown Deals, How to Find Furlough Deals. (October 2013)
New Years Eve Showcase. (December 2012)
Thanksgiving Etiquette. (November 2011)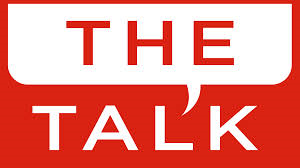 Johnna's Recipes Featured on The Talk with Joey Fatone. (June 2014)
JKGF Live Version Aired on Public Access Networks:
actv20.org (April 26, 2011+)
Healthy Food Happy You Facebook Page and YouTube (May 8, 2011 & August 13, 2011)
HCTV (Monday, June 7, 2010+)
FPA (July 2010+)
The People's Channel (Friday, June 25, 2010+)
First appeared on The Capitol Cooking Show "Food Blogger's Challenge" (February 2009)
Cookbooks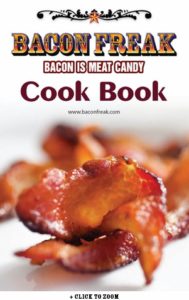 Bacon Freak Cookbook, Created and Contributed Recipe for "Chocolate Martini" (October 2009)
Print/Online News Media
Washingtonian, Here's What Teleworking Looks Like Around DC (March 30, 2020)
The Edinburgh Reporter, Putting the T in Taiwan (March 2020)

Interval Magazine, The Local Take: Washington, D.C., The Insiders. (Issue 1, 2017)
CreditDonkey, Best Restaurant Review Blogs 2017: Top Influencers. (April 17, 2017)

Grocery Headquarters, The D.C. Shuffle by Richard Turcsik. (March 3, 2016)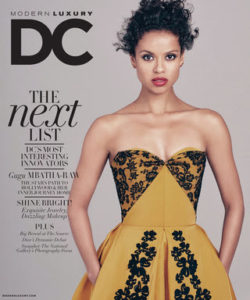 DC Modern Luxury On the Scene at The Source Re-opening with Chef Wolfgang Puck, "Pictured: Johnna Rowe". (December 2015)
Foody Direct Interviews Johnna (June 22, 2015)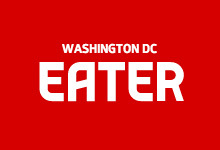 Washington, D.C. Eater, Maura Judkis Wants to Hibernate at Roofers Union All Winter, (February 11, 2016)
Washington, D.C. Eater, Tom Sietsema Feels Grateful at Bad Saint in Columbia Heights, The Blogs (January 7, 2016)
Washington, D.C. Eater, What D.C. Experts Think When They Hear the Phrase 'Craft Cocktail' (October 20, 2014)
Bisnow, Beatles Newsletter, Dinner & Dream (February 12, 2014)
Bisnow, Opening & Closing Newsletter, Ambar (January 15, 2013)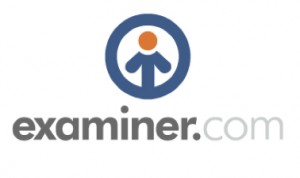 Examiner.Com, DC Cheap Eats Examiner, L. Denise, DC Food Bloggers Happy Hour: Smith Commons (April 26, 2011)

WashingtonPost.Com, 'Top Chef' is getting more Black judges – finally.  Other cooking shows need to follow suit. (October 2020)
WashingtonPost.Com, Web Buzz (Various dates since October 2009)
WashingtonPost.Com, Lori's A.M. Buzz (September 21, 2010)
WashingtonPost.Com, The Breaking News Blog (October 2010)
The Runcible Spoon Food Zine, District of Cancun (Summer 2010)
Blogs
DC on Heels, New York Fashion Week, Designers Play With Color for Fall 2018 (February 14, 2018)
DCFunemployment, The Funemployed: Johnna French (February 3, 2016)
The Hungry Lobbyist, How Foodies Spent New Year's (January 5, 2015)
The Besty, Johnna Knows Good Food and She Knows Where to Find It (March 11, 2014)

Prince of Petworth, Neighborhood Love (October 5, 2012)
DC Blogs, DC Blogs Noted (September 2011)
Capitol Spice, Foodie Resolutions: Bloggers Weigh In (January 2011)
Mango & Tomato, Dinner at Tallula mention (September 2009)
Pamela's Punch, Vapiano's Bethesda Location Opens with VIP Party mention (September 2010)
Food Blogger Happy Hour Mentions
Dining In DC, Food Blogger Happy Hour mention (August 2010)
Modern Domestic, Food Blogger Happy Hour mention (May 2010)
We Love DC, The DC Food Scene: Blogger Happy Hour(September 2009)
Online Contributions/Submissions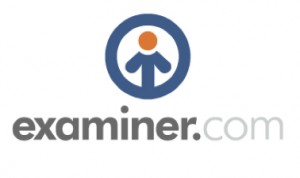 Examiner.Com, DC Drinks Examiner (October 2010-Present)
Miscellaneous
Podcasts in Color, Champagne & Lobster, Food/Eating, 2018
Feedspot, Johnna Knows Good Food Top 30 Washington, D.C. YouTube Channels to Follow in 2018.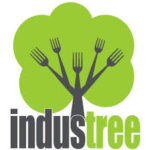 Johnna serves as expert on Industree "Launchology" Media panel, April 13, 2015.

Food & Friends, Stay in the Know: Your Guide to the Latest Happenings (August 28, 2014)

Boqueria Newsletter Quote (October 17, 2012)
The Mid-Atlantic Red Fruit Festival "As Seen In" Page (September 2010)
The Scene Bisnow, Ready, Willing and Working, "Blogger Bash" (December 2009)
Blueprint for Style, Blogger Bash 2009 Mention (December 2009)