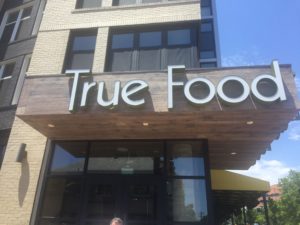 It is so refreshing when a new healthy food option comes to town.  True Food Kitchen officially opened its doors on June 14th in Bethesda.  True Food Kitchen offers patrons a fresh, healthy option to many traditional foods.  Looking forward to making it back but this time I will sit on the patio  to catch the breeze while enjoying my meal!
It was hard to choose because everything was so good, but take a look at my recommendations below.
Starters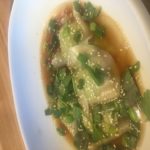 Edamame Dumplings
dashi, white truffle oil, Asian herbs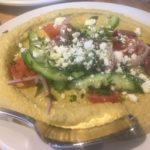 Herb Hummus 
greek salad, feta, grilled pita bread
Bowl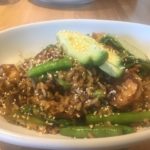 Teriyaki Quinoa
broccoli, heirloom carrot, bok choy, mushroom, brown rice, avocado,toasted sesame
Category: health concious, MD, restaurant reviews, Reviews, Washington D.C.
---