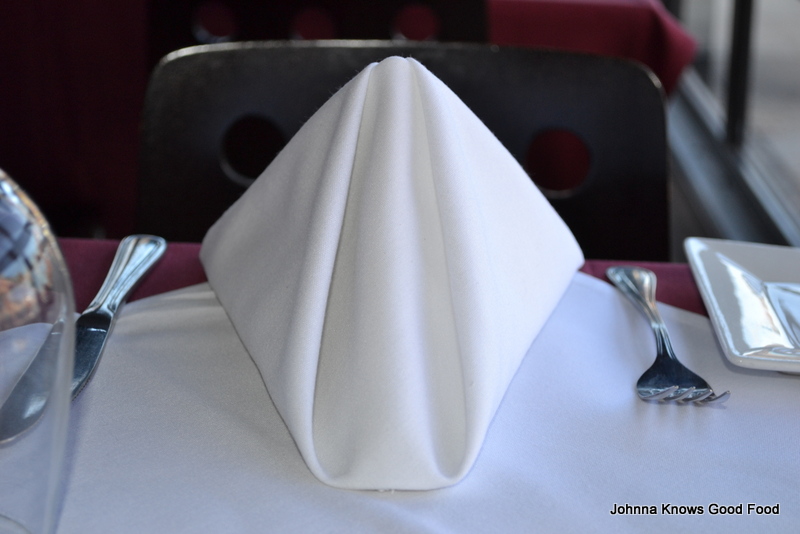 It is hit or miss to meet a restaurant owner around these parts that is in it for more than the money versus bringing new flavors to the area that truly resonate with them and the region's evolving palate.  This week's Etiquette Tip is:  restaurant owners need to show love too.  After nine years and counting of trying nearly every restaurant in the DMV, I can attest to the difference in a dining experience when it is a run of the mill venture versus when the owner's heart is in it.  Oz Restaurant and Bar has the feel of a place where the owners are not in it for the money but to give their guests an authentic meal that leaves them feeling like they just left the land down under.  In this instance there are two owners, husband and wife Michael and Ashley Darby, the former an Australian native, who opened Oz in 2015 with the hopes of bringing Down Under to the East Coast.  Oz, is derived from the short form of what you would call an Australian, "Aussie", pronounced more like "Ozzie".
I recently visited Oz and was most impressed by the passion the couple had for bringing Australian fare to the DMV area, including how they presented kangaroo, the most popular delicacy of Australia.  The chef made the unfamiliar meat approachable, with limited seasonings, salt and pepper being the only distractions from the tender meat.  The chicken that joined the kangaroo on the skewer was only second in succulence to that once found at the now closed Palena.  I wanted the Oz team to bring out an entire chicken made with that consistency.
For the purposes of Etiquette Tuesday, however, I appreciated how Michael and Ashley circulated the restaurant frequently checking to make sure patrons were enjoying the Aussie in D.C. experience.  It was clear to me that they loved the concept they were selling because it was more than another way to make millions for this already affluent couple, this is a piece of their home.  Michael explained that as a native of Melbourne, which can be overlooked for its cuisine when juxtaposed to Sydney, he wanted to bring those flavors to the region including Australian wines.
Owners lacking this passion could learn a thing or two from this duo.  Oz as we traditionally know it comes with a yellow brick road and/or the HBO subscription.  The Darby's are bringing the real life Oz to our neck of the woods and there is no need to click your heels for this one.
Category: Etiquette Tuesday, MD, restaurant reviews, Reviews, VA, Washington D.C.
Johnna French is a Harlem NY native with deep roots in Panama, Washington, DC and North Carolina. All four places have heavily influenced her life and the foods she loves today. After graduating Howard University School of Law and beginning her life as a young professional in the city she was led to start Johnna Knows Good Food in November 2007 to keep family, friends and colleagues updated on where to go and what to eat while dining in the nation's capitol. French, who still practices law, leads a team of three writers to cover the ever expanding Washington, DC food scene. French has been featured in print and television, appearing in Washingtonian Magazine and is a regular contributor to various local TV affiliates including WUSA 9, FOX 5 DC and WJLA (ABC Affiliate) News Channel 8. During the 2016-2017 football season, Johnna aired on Comcast Sports Mid-Atlantic (CSN) show, Redskins Life, as the weekly tailgate host. Johnna is currently a regular contributor to the FOX Baltimore Weekend morning show.
---