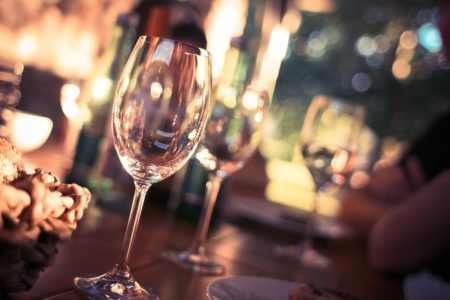 Organizing parties or gatherings can be a very stressful exercise. Whilst the end result will be a lot of fun, as that's probably why you decided to organize the event in the first place, the actual preparation stage is absolutely exhausting. Worrying about the food you'll put on offer is likely the thing which is giving you the most grief because there are so many different people you have to keep happy, whether it's a low key or high key affair.
The key to getting the food right for a small gathering is to go for variety and good flavor without overdoing it on foods that are just far too much for that setting. Maybe you'll want people to sit down for a small meal or maybe you'll put out light snacks and small foods on a table for them to eat at different points during the night. Either way, people want to drink, talk, and move about; you don't want to be filling them up on a bloated meal. Here's how to nail the menu for your small party.
Savory foods.
The savory foods are very important to a party. People will be drinking wines, mixers, and cocktails; they need food to match their drink. That's why it's important to put out an array of different foods to meet the different needs of those who attend your gathering. You know your friends so this is probably irrelevant to you, but you should cover all the bases when it comes to food requirements (allergies, veganism, vegetarianism, or general preferences). There needs to be something for everyone food-wise at your gathering.
Dessert foods.
This is the fun part. Dessert is definitely the food section with which you can experiment. Get a little creative and think of some unique twists on popular recipes. If you don't want to just put out ice cream then make some ice cream sandwiches. If there isn't much healthy food in the savory section then make a banana split for dessert (that counts as a healthy dessert). Take common desserts and make them unique. You could check out this step-by-step cake pop tutorial if you want some inspiration as to a way in which you could turn a tasty sponge cake into a manageable small-scale party food on a stick. It's good to be ambitious with your dessert options, but just find a way to make them work in a busy setting full of people who are flitting between the food table and different conversations.
The practice run.
When you've got some ideas for foods you could have at your small gathering, it's important to give them a test run. You don't want to start cooking on the day and find that you're actually awful at making casseroles or a certain kind of cake. Still, if things do go wrong then you need to be flexible. People can cancel at the last minute or they might suddenly bring a "plus one". You should have extra food and extra drinks at hand to prepare for this, and you can enjoy the leftovers the following day (if your body can handle it).
Category: Washington D.C.
Johnna French is a Harlem NY native with deep roots in Panama, Washington, DC and North Carolina. All four places have heavily influenced her life and the foods she loves today. After graduating Howard University School of Law and beginning her life as a young professional in the city she was led to start Johnna Knows Good Food in November 2007 to keep family, friends and colleagues updated on where to go and what to eat while dining in the nation's capitol. French, who still practices law, leads a team of three writers to cover the ever expanding Washington, DC food scene. French has been featured in print and television, appearing in Washingtonian Magazine and is a regular contributor to various local TV affiliates including WUSA 9, FOX 5 DC and WJLA (ABC Affiliate) News Channel 8. During the 2016-2017 football season, Johnna aired on Comcast Sports Mid-Atlantic (CSN) show, Redskins Life, as the weekly tailgate host. Johnna is currently a regular contributor to the FOX Baltimore Weekend morning show.
---