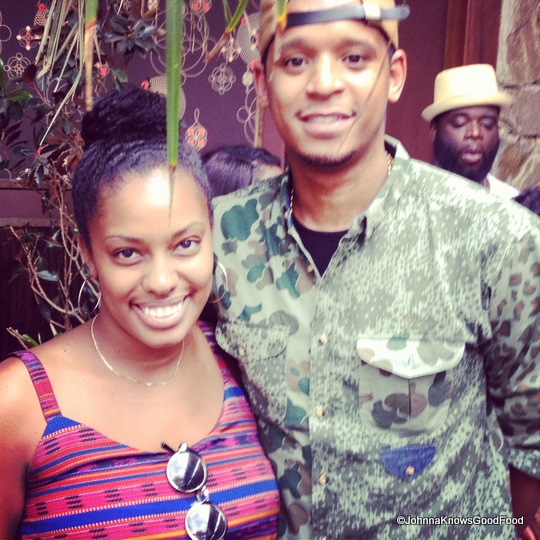 There are party brunches and then there are Chef Roble Everyday People brunches.  The cross between party brunch, good comfort food and fashions of the Lower East Side meet …. On the DL rooftop.  What a site for sore eyes?!  The room was not only filled with a circus for my eyes with fashion statements spewing at every turn of my neck but the spicy shrimp and creamy grits were worth the trip into my least favorite New York neighborhood on a blistering hot day.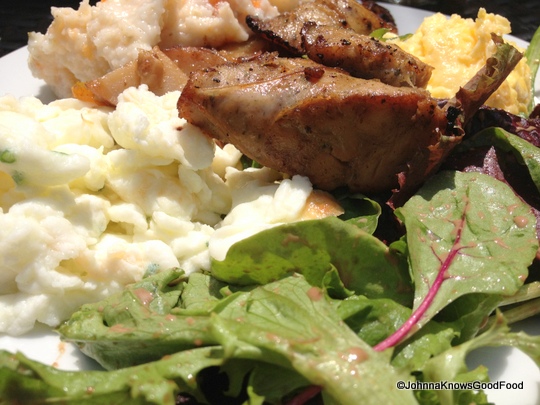 The Who's Who of New York have shown their faces in the popular brunch with celebrity sightings on my recent visit including Solange, Ariane of VH1's Love and Hip Hop and underground rapper, Thephilus London.  Not set up like your typical brunch with actual tables for you to reserve and dine at, get there early to save you and your crew a place that can at least hold the drinks that are overflowing from the bottomless mimosas (*offered until 3 pm).  For those of you looking to get a taste of the new, New York party scene, Chef Roble's day brunch is the stop.
Category: Announcements, Brunch, Washington D.C.
Johnna French is a Harlem NY native with deep roots in Panama, Washington, DC and North Carolina. All four places have heavily influenced her life and the foods she loves today. After graduating Howard University School of Law and beginning her life as a young professional in the city she was led to start Johnna Knows Good Food in November 2007 to keep family, friends and colleagues updated on where to go and what to eat while dining in the nation's capitol. French, who still practices law, leads a team of three writers to cover the ever expanding Washington, DC food scene. French has been featured in print and television, appearing in Washingtonian Magazine and is a regular contributor to various local TV affiliates including WUSA 9, FOX 5 DC and WJLA (ABC Affiliate) News Channel 8. During the 2016-2017 football season, Johnna aired on Comcast Sports Mid-Atlantic (CSN) show, Redskins Life, as the weekly tailgate host. Johnna is currently a regular contributor to the FOX Baltimore Weekend morning show.
---