Circa comes to Chinatown and visitors are coming in waves!  Circa offers patrons Asian fusion in a bistro style restaurant.  The Chinatown location is preceded by three other bistros located in Clarendon, Foggy Bottom and Navy Yard.  The menu is extensive and has a wide variety of offerings for even the pickiest of eaters.  What caught our eye at the new location?  Check it out: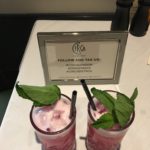 Purple Rain
(Locally distilled Belle Isle Honey Habanero shrub, lemon, pineapple)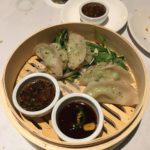 Shrimp Potstickers
(Greens, red onions, spicy soy, chili garlic sauce)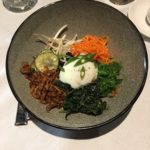 Forbidden Rice Bowl
(Pickled cucumbers and carrots, Wakame, bean sprouts, crispy shitake mushrooms, garlic spinach, gochujang, 63 degree egg)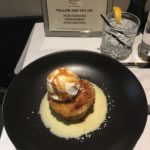 White Chocolate Bread Pudding
(White Chocolate, vanilla ice cream, bourbon crème anglaise)
Where:
781 7th St NW,
Washington, DC 20001 
202-628-7777
Hours:
LUNCH | MON-FRI AT 11AM
BRUNCH | SAT-SUN AT 10AM
DINNER | DAILY AT 4PM
Category: Announcements, restaurant reviews, Reviews, Washington D.C.
---