Ramen World 4 returned to Mess Hall in Washington, DC on February 25, 2018 with an event that was made for the ramen lover in you.  There were so many offerings from vendors, I thought my head might explode.  I was in a ramen paradise!  What did I love?  Check it out: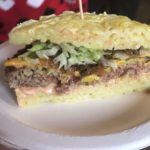 Ramen Burger
This was a fave dish of the day.  What's better than a burger?  What about a burger with ramen?  This juicy burger was the perfect compliment to the ramen "bun" that accompanied it.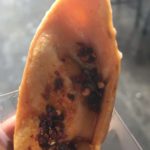 Dumplings
Dumplings are the perfect compliment to any ramen dish.  These dumplings were hot, succulent and perfect for the chilly afternoon.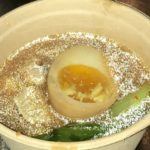 Ramen Bowl
Nothing beats a classic. You can't go to Ramen World without tasting all the different classic ramen bowls. I was floating on Cloud 9 by the time I left!
Ramen World 4 had me walking away with one question…how many days until next year's Ramen World??
Category: Announcements, Asian, Food.Fun.Stuff., Washington D.C.
---