Driven down Connecticut Avenue lately? Then we're sure you've driven past La Tomate. Providing regional Italian cuisine to the Dupont Circle neighborhood since 1987, it is a staple among the community. If you're still looking to book a Valentine's Day reservation, then their "The Color of Love" menu may be an option. With a prix-fixe dinner available there are twenty-seven different ways to treat your palette, yet if numbers complicate things don't worry we chose our top three.
Beetroot Soup
(puree of beet root & potatoes w/ dollop of yogurt)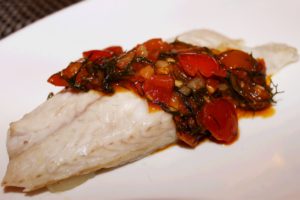 Baked Royal Dorade
(Baked w/ cherry tomatoes & fennel bulb & leaves)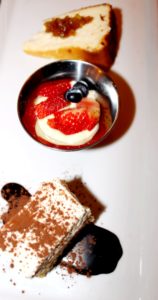 Tiramisu, Strawberry Romanoff, & Cheesecake (gluten-free)
(Although the dish doesn't technically come as plated, either of these three desserts will satisfy your sweet tooth.)
1701 Connecticut Avenue NW
Washington, DC 20009
Category: Announcements, restaurant reviews, Reviews, Washington D.C.
An ambitious freelance photographer who just happens to be a football fanatic, an avid baker, concert junkie, and wanderlust. "I can't stand people who do not take food seriously." ~Oscar Wilde
---