Ocopa is the newest kid on the block, and with award winning mixologist Glendon Hartley behind the bar…only magic can occur. Regardless of when you decide to go, try as many pisco sours as you can; but if you can't decide, we suggest you start with these four.
Red Radish Chilcano
Mate Pisco
Chief's Mix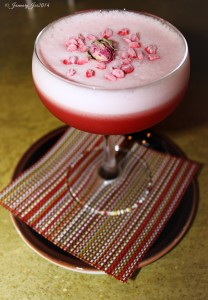 Raspberry Rose Pisco Logia
Category: Washington D.C.
An ambitious freelance photographer who just happens to be a football fanatic, an avid baker, concert junkie, and wanderlust. "I can't stand people who do not take food seriously." ~Oscar Wilde
---