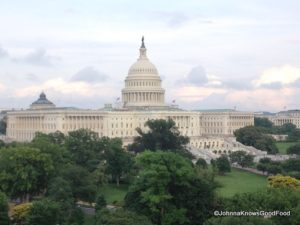 Besides the mild temperatures that Fall brings to the District, Fall events are the best.  Ocktoberfest, Metropolitan Cooking Show and the Film Festival, just to name a few, are the reasons that the District stays on the top 10 cities to visit lists.  Mark your calendars, below are what this Fall promises to bring to the area:
DC Shorts Film Festival
Featuring 140 films from 27 countries that are 20 minutes or less.  Films will be shown at several theatres throughout the DC-area:
Landmark's E Street Theater
555 11th Street, NW; Washington, DC
Atlas Performing Arts Center
1333 H Street, NW; Washington, DC
The U.S. Navy Memorial Theatre
701 Pennsylvania Ave., NW; Washington, DC
Angelika Film Center and Café Mosaic
2911 District Ave.; Fairfax, Va.
*Tickets for all free events MUST be reserved in advance at DCShorts.com
Family Movie Screenings (appropriate for ages 8+ years old)
Sat., Sept. 8 at 11:30 a.m. at E Street Cinema
Sat., Sept. 15 at 12:00 p.m. at Atlas Arts Center and Angelika Film Center
Sun., Sept. 16 at 12:00 and 2:00 p.m. at Angelika Film Center
Teen Films (appropriate for ages 12+ years old)
Sat., Sept. 15 at 2:00 p.m. at Atlas Arts Center
Sat., Sept. 15 at 12:00 p.m. and 2:00 p.m. at Angelika Film Center
Sun., Sept. 16 at 12:00 p.m. and 2:00 p.m. at Angelika Film Center
Free Lunchtime Movie Screenings (40 minutes of short films – bring your lunch to the theatre!)
Monday, September 10 – Thursday, September 13 at 12:00 p.m. daily at E Street Cinema
The festival takes place September 6-16, 2012. Show times vary, check website for full schedule.
Capital Food Fight
Monday, October 8, 60 restaurants, four battling chefs and a star-filled stage will once again unite in a fight against hunger via Capital Food Fight. All proceeds from the annual event benefit the many programs of DC Central Kitchen.  Who will be there?  The event's chairman and host, Jose Andres of ThinkFoodGroup; co-host Anthony Bourdain, host of No Reservations; judges Andrew Zimmern of Bizarre Foods with Andrew Zimmern; Carla Hall of The Chew; Padma Lakshmi of Top Chef; and battling chefs Jeffrey Buben of Vidalia and Bistro Bis, Enzo Fargione of Elisir, and Guillermo Pernot of Cuba Libre.   Check out @dcckfoodfight or www.capitalfoodfight.org for details as they're announced.
When:            October 8, 2012, 6 pm
Where:          Ronald Reagan Building and International Trade Center
1300 Pennsylvania Ave, NW  – Washington, DC  20004
Money?:         $200 and available online at www.capitalfoodfight.org
Pups and Pilsners
Fly solo or bring Fido to the inaugural Pups and Pilsners outdoor beer festival in Crystal City. This dog-friendly festival features a massive beer garden with ten stations – each with a different craft brew, including offerings from local breweries. Crystal City restaurants will serve up food to satisfy appetites.
When: Septtember 23, 6 pm
Where: Festival Grounds @ 1405 Crystal Drive, Arlington, VA
Money?:  Free entry to festival. Paid admission to beer garden – tickets available at a later date at washingtonwineacademy.org
A Taste of Wine and Jazz
A convenient, metro-friendly addition to the Virginia wine festival scene, enjoy sips of wine from Spain and South America provided by Jaleo and tempting tapas from local restaurants. Free Salsa dancing lessons from The Salsa Room, Latin Jazz from Trio Caliente and wine tasting classes from the Washington Wine Academy round out the sixth installment of this local favorite.
When:  September 16, 2012, 2 pm-6 pm
Where:  Courtyard at 220 20th Street , Arlington, Va.
Money?:  Tickets available day of event. $20 – food and wine (includes a tasting  glass), $10 – food only.
Wine in the Water Park
Wine in the Water Park brings the mood-setting, ambient music of DJ Adrian Loving, wine and beer carefully selected by the Washington Wine Academy and free snacks from Jaleo to the Crystal City Water Park. Taking place Friday evenings in September, this event gives residents, office workers and visitors a great place to unwind after the workweek.
When:  Every Friday in September, 7:00pm – 10:00
Where:  Crystal City Water Park – across from 1750 Crystal Drive, Arlington, Va.
Money?:  Free admission and snacks, $5 Wine, $4 Beer
The Food Allergy Foundation's Kitchen Band Ball
DC Chefs and Mixologists will fill The Food Allergy Foundation's Kitchen Band Ball, September 30th from 6:00 p.m. to 10:30 p.m., to raise food allergy awareness. An essential source of awareness and support, the Food Allergy Foundation hosts the Kitchen Band Ball, a fundraiser featuring chef-crafted, allergy-friendly cuisine, wine and spirits, a silent and live auction all to benefit The Food Allergy Foundation and food allergy research. The night culminates in the unveiling of the Kitchen Band, made-up of participating chefs and mixologists led by honorary Chef Band Conductor, Chef Mike Isabella.
When:  September 30, 2012, 6 pm
Where:  Gannett/USA Today Building, located at 7950 Jones Branch Road, Tyson's Corner, Virginia
Money?:  Tickets to the Kitchen Ball may be purchased by visiting http://www.foodallergyfoundation.org/events/food_allergy_ball
Park Hyatt Masters of Food & Wine
Park Hyatt Washington will host Park Hyatt Masters of Food & Wine, a seasonal culinary experience on Saturday, September 22, saluting the ingredients, flavors, and talents of local chefs, regional producers, and American winemakers. This special gastronomic Park Hyatt Masters event will present a fall mushroom dinner prepared by Executive Chef Sebastien Archambault & Chef de Cuisine John Melfi, highlighting the season's best ingredients.
Where:  Park Hyatt Washington & Blue Duck Tavern, 1201 24th Street, NW (corner of 24th and M Streets, NW)
When:  Saturday, September 22, 2012
Money?:  Tickets are $155 and reservations can be made by emailing masters.phwashington@hyatt.com or calling (202)  419-6768
The 2nd Annual Grape Festival
José Andrés' and his team, at the Penn Quarter mezze restaurant Zaytinya, led by Head Chef Michael Costa, announce a special two-week promotion celebrating the grape, an iconic ingredient of Mediterranean cuisine.  The Grape Festival, being held from September 3rd – 16th, is designed to highlight the fruit's endless variations with grape-inspired dishes and cocktails through various events and menu specials priced between $8.50 and $18.  Guests are invited to enjoy two evenings of complimentary wine tastings with Country Vinter (www.countryvinter) on Tuesday, September 4th, and Destination Cellars on Tuesday, September 11th, from 4:00 pm to 6:30 pm.  Destination Cellars will feature three wines which will be available as a Zaytinya Wine box collection for $250.00 on their website (www.destinationcellars.com).
Cedar Restaurant Hosts Vegan Week Menu (September 17-22, 2012)
Chef Aaron McCloud of Cedar Restaurant has announced his Vegan Week menu. The five-course menu will run from September 17 until 22 and will be priced at $45 per person.
Location: (822 E Street NW (between 8th & 9th), Washington DC 20004
For reservations: (202) 637-0012
Menu will include: Melon (grilled watermelon, sweet chili and cantaloupe Summer roll, baby arugula, musk melon vinaigrette); Tomato (marinated heirlooms, fried green, beluga lentil salad, smoked tomato jam, watercress); Grain (farro, Summer squash, roasted pepper, 12 yr balsamic); "Steak" (grilled cardamom tofu, king trumpet mushroom, fried shallots, braised pearl onions, mushroom jus); and Sweet (cherry cotton candy, "lemonade", pine nut brittle).
Category: Announcements, Food.Fun.Stuff., Washington D.C.
Johnna French is a Harlem NY native with deep roots in Panama, Washington, DC and North Carolina. All four places have heavily influenced her life and the foods she loves today. After graduating Howard University School of Law and beginning her life as a young professional in the city she was led to start Johnna Knows Good Food in November 2007 to keep family, friends and colleagues updated on where to go and what to eat while dining in the nation's capitol. French, who still practices law, leads a team of three writers to cover the ever expanding Washington, DC food scene. French has been featured in print and television, appearing in Washingtonian Magazine and is a regular contributor to various local TV affiliates including WUSA 9, FOX 5 DC and WJLA (ABC Affiliate) News Channel 8. During the 2016-2017 football season, Johnna aired on Comcast Sports Mid-Atlantic (CSN) show, Redskins Life, as the weekly tailgate host. Johnna is currently a regular contributor to the FOX Baltimore Weekend morning show.
---