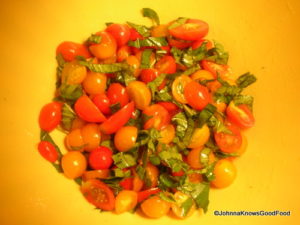 I love a good cause so it was a no brainer that I was going to share Romano's Macaroni Grill's new initiative with Share Our Strength's No Kid Hungry.  A little background on the epidemic we are dealing with:  1 in 5 children are hungry in America. Yes, America. They live in California, Dallas, New York, Colorado. From coast to coast there are millions of children who have no idea where their next meal is going to come from.  Romano's Macaroni Grill, in partnership with Share Our Strength's No Kid Hungry, is doing something about the epidemic as they embark on a national campaign to share 1 Million meals with kids in need.
What exactly are they doing to help?
*Throughout September, Macaroni Grill encourages diners to donate $2 to No Kid Hungry and receive $5 off their next visit.  (Macaroni Grill will help connect kids with up to 20 meals.)
*Share a photo from the Mac Grill Give Facebook Gallery and Macaroni Grill will help connect a child to one meal.
*Don't forget to play tag!  Tweet or Instagram a photo of your Macaroni Grill experience with the hashtag #macgrillgive. For every hashtag, Macaroni Grill will help connect a child to one meal.
Category: Announcements, Food.Fun.Stuff.
Johnna French is a Harlem NY native with deep roots in Panama, Washington, DC and North Carolina. All four places have heavily influenced her life and the foods she loves today. After graduating Howard University School of Law and beginning her life as a young professional in the city she was led to start Johnna Knows Good Food in November 2007 to keep family, friends and colleagues updated on where to go and what to eat while dining in the nation's capitol. French, who still practices law, leads a team of three writers to cover the ever expanding Washington, DC food scene. French has been featured in print and television, appearing in Washingtonian Magazine and is a regular contributor to various local TV affiliates including WUSA 9, FOX 5 DC and WJLA (ABC Affiliate) News Channel 8. During the 2016-2017 football season, Johnna aired on Comcast Sports Mid-Atlantic (CSN) show, Redskins Life, as the weekly tailgate host. Johnna is currently a regular contributor to the FOX Baltimore Weekend morning show.
---