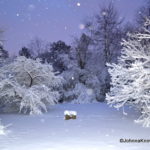 Winners Circle
Twelve days later and nine ladies dancing, we have a winner.  Drum Roll, please….Janet!! After putting the names in a small box and having a colleague draw a random name, Janet is the winner of the $100 gift card to Chix DC.  Thanks to all who submitted and check out the other winners from the 12 Days of Christmas giveaway here.  Merry Christmas!!
*The winner of the Chix DC gift card, please contact Johnna at johnna@johnnaknowsgoodfood.com to redeem your prize.
The winner of the Vapiano giveaway is, drum roll, please….Renee!! After putting the names in a small box and having a colleague draw a random name, Renee is the winner of the $25 gift card to Vapiano.  Thanks to all who submitted and if you come back tomorrow to read my random notes, I will have another nifty giveaway waiting for your submission and a possible win.  Happy Holidays!
VOTE
Want to see my faves in the DC dining scene? Well, check out Lauren, of The Capitol Cooking Show blog, for the dibs on her fave DC restaurants alongside Lisa, of Dining in DC and yours truly.  Vote and let us know your fave spots as we round out 2011!
Also, you may have noticed this little grey box popping up when you visit my site.  No, this is not some phishing scam or annoying way to get your information.  It is a survey that Lisa of Dining in DC, Lauren of The Capitol Cooking Show, Mary of Girl Meets Food and myself have compiled to get an idea of who's out there reading about DC food.  Fill out the survey for your chance to take home a $100 gift certificate.  Good luck!
Celebrate with FREE
Yola turns one! Happy Birthday to the Dupont yogurt spot that will kick off the week long anniversary celebration by serving up 365 Free chocolate chip cookies from Buzz Bakery tomorrow beginning @ 10:30 am.  ¡Feliz Cumpleaños!
Category: Announcements, Food.Fun.Stuff., Washington D.C.
Johnna French is a Harlem NY native with deep roots in Panama, Washington, DC and North Carolina. All four places have heavily influenced her life and the foods she loves today. After graduating Howard University School of Law and beginning her life as a young professional in the city she was led to start Johnna Knows Good Food in November 2007 to keep family, friends and colleagues updated on where to go and what to eat while dining in the nation's capitol. French, who still practices law, leads a team of three writers to cover the ever expanding Washington, DC food scene. French has been featured in print and television, appearing in Washingtonian Magazine and is a regular contributor to various local TV affiliates including WUSA 9, FOX 5 DC and WJLA (ABC Affiliate) News Channel 8. During the 2016-2017 football season, Johnna aired on Comcast Sports Mid-Atlantic (CSN) show, Redskins Life, as the weekly tailgate host. Johnna is currently a regular contributor to the FOX Baltimore Weekend morning show.
---