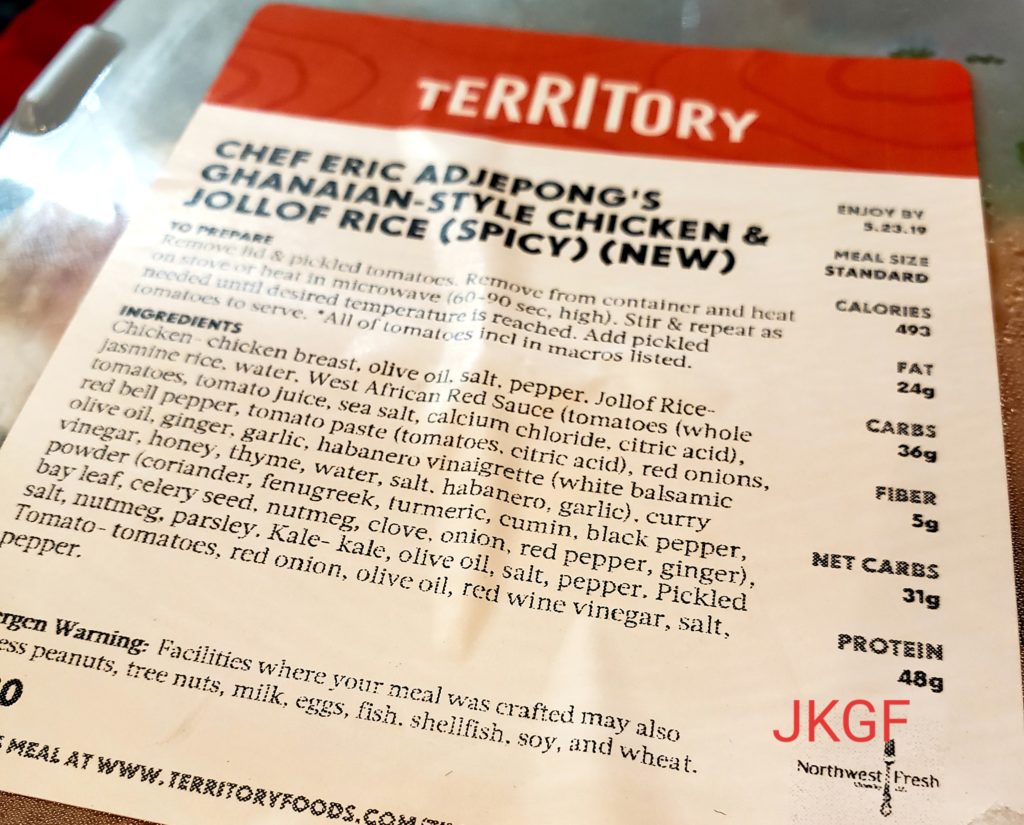 There are chefs and then there are CHEFS. Eric Adjepong is a CHEF. By CHEF (all caps) I mean a person who creates art in a kitchen and leaves a flavor profile on your tongue that you cannot seem to shake. I joined the Top Chef follower club during mid-season 14. I was hooked once I saw the things these chefs were being challenged to do and carrying through in awestruck ways. Season 16 took viewers down to Kentucky where the world would be introduced to a man that has been on the D.C. scene for quite some time. The number one question I have is: How did I not know about this guy?!
I made it my personal mission to get a taste of his food after episode after episode of fantasizing what his food tasted like through the screen. At first I toyed with the idea of throwing a dinner party for the Hubby's birthday and having Chef Eric's company cater but we ended doing something else to celebrate. I then turned into a food stalker, checking daily to see if any spaces or new dates came up for his "Dine with Us" series. When all of those led to dead ends, I got the email that I had been waiting on but did not know it. I got the chance to taste test Chef Eric's Ghanaian-style spicy chicken and jollof rice for Territory foods and share my findings with you guys.
Let me start by saying I am not a fan of pre-heated/cooked/microwave dinners and only resort to them during rushed lunch hours. Chef Eric's dish required only 90 seconds of cook time and voilà, the ultimate microwave dining experience was made. This. Food. Was. Good. I repeat: This food was good. It was the ultimate food tease to see what this guy is capable of and made me crave the flavors and textures even more. Spicy with a hint of ginger and chicken that is tender after having been pre-cooked is unheard of in reheatable food land.
Chef Eric did not make it to become the next Top Chef. During one of the last challenges he was going to take us on a journey through the transatlantic slave trade with his food. THIS was going to be a powerful story and presentation (*another story for another time but Top Chef really needs someone from the African Diaspora to sit on the panel as a permanent judge). Nonetheless, Chef Eric has not missed a beat and has really taken over the dining scene appearing in the New York Times and Food & Wine.
If you have not tried his food, I encourage you to at least try Territory to get a glimpse into this brilliant chef's work. I am anxious for the full experience. Now back to checking Pinch & Plate daily….
Category: Product Review, Reviews, Various Cooking Styles
Johnna French is a Harlem NY native with deep roots in Panama, Washington, DC and North Carolina. All four places have heavily influenced her life and the foods she loves today. After graduating Howard University School of Law and beginning her life as a young professional in the city she was led to start Johnna Knows Good Food in November 2007 to keep family, friends and colleagues updated on where to go and what to eat while dining in the nation's capitol. French, who still practices law, leads a team of three writers to cover the ever expanding Washington, DC food scene. French has been featured in print and television, appearing in Washingtonian Magazine and is a regular contributor to various local TV affiliates including WUSA 9, FOX 5 DC and WJLA (ABC Affiliate) News Channel 8. During the 2016-2017 football season, Johnna aired on Comcast Sports Mid-Atlantic (CSN) show, Redskins Life, as the weekly tailgate host. Johnna is currently a regular contributor to the FOX Baltimore Weekend morning show.
---