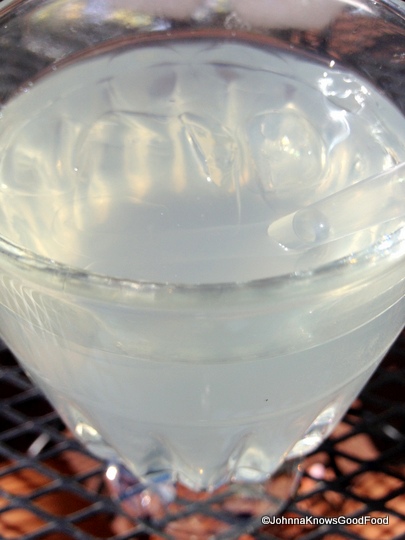 When one visits Harlem for Happy Hour, one should make that trip to Hudson River Café.  I rarely do the cheerleader voice for restaurants but in this instance I had to step outside myself because this spot actually offers the best of three worlds:  Plenty of outdoor space, food and low happy hour prices.  The evening started with sipping happy hour drinks on the patio while people watching as a group of teenagers celebrated their friends graduation from high school (*the amount of fist pumping…).  Hunger took the best of us so we made our way indoors for some much needed guacamole (*served three ways) and seafood fettucini (*a little too heavy on the spice factor, but satisfying none the less).  I appreciate a place like Hudson River Café, where I did not have to change locations after happy hour to get food that would satisfy my cravings and those around me.  The menu and atmosphere offer the diversity that the Big Apple is famous for…I'll fist pump to that!
Category: restaurant reviews, Travels
Johnna French is a Harlem NY native with deep roots in Panama, Washington, DC and North Carolina. All four places have heavily influenced her life and the foods she loves today. After graduating Howard University School of Law and beginning her life as a young professional in the city she was led to start Johnna Knows Good Food in November 2007 to keep family, friends and colleagues updated on where to go and what to eat while dining in the nation's capitol. French, who still practices law, leads a team of three writers to cover the ever expanding Washington, DC food scene. French has been featured in print and television, appearing in Washingtonian Magazine and is a regular contributor to various local TV affiliates including WUSA 9, FOX 5 DC and WJLA (ABC Affiliate) News Channel 8. During the 2016-2017 football season, Johnna aired on Comcast Sports Mid-Atlantic (CSN) show, Redskins Life, as the weekly tailgate host. Johnna is currently a regular contributor to the FOX Baltimore Weekend morning show.
---