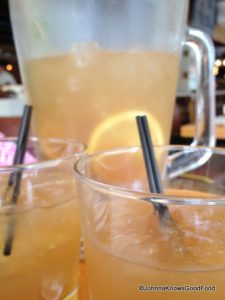 A few weeks ago, I shared my cravings for Boqueria's brunch after sucking down more than enough churros.  This week I am itching to share their new bottomless brunch with the JKGF crowd.  Tomorrow the restaurant kicks off a $35 special menu that will include unlimited brunch tapas and drinks.  The Prix Fixe brunch menu will be available Saturdays and Sundays from 11:30am-2:30pm and must be ordered by the entire table. Diners may choose from Boqueria's signature brunch tapas dishes like Huevos Benedictinos, Tortilla Española, Salteado de Sestas, and neighborhood favorite the Nutella-stuffed Churros Rellenos (*a must try), as well as brunch cocktails like Mimosas, Bars & Stars Sangria, and Draft Beer.
Where:  Boqueria (1837 M St. NW; www.boqueriadc.com)
Unlimited Brunch Menu Here: http://www.boquerianyc.com/news/brunch_menu.html
Category: Announcements, Food.Fun.Stuff., Washington D.C.
Johnna French is a Harlem NY native with deep roots in Panama, Washington, DC and North Carolina. All four places have heavily influenced her life and the foods she loves today. After graduating Howard University School of Law and beginning her life as a young professional in the city she was led to start Johnna Knows Good Food in November 2007 to keep family, friends and colleagues updated on where to go and what to eat while dining in the nation's capitol. French, who still practices law, leads a team of three writers to cover the ever expanding Washington, DC food scene. French has been featured in print and television, appearing in Washingtonian Magazine and is a regular contributor to various local TV affiliates including WUSA 9, FOX 5 DC and WJLA (ABC Affiliate) News Channel 8. During the 2016-2017 football season, Johnna aired on Comcast Sports Mid-Atlantic (CSN) show, Redskins Life, as the weekly tailgate host. Johnna is currently a regular contributor to the FOX Baltimore Weekend morning show.
---