Inspired by the American Lamb Board's takeover of Eastern Market, I decided this week's food/recipe focus should be on the use of lamb.  Lamb is often pigeonholed into seared lamb chops or roasted lamb where there are so many creative ways to use it.  Stepping outside of the box was the name of the game at the 2012 Lamb Jam held on May 21, 2012.   The American Lamb Board's Lamb Jam is where the area's top chefs get together in one arena to showcase their best lamb dishes.  The dishes are then judged and awarded prizes in categories such as "People's Choice" and "Best Shoulder".  Impressed by the presentations of the lamb by the various Chef's, I decided my new Wednesday "Recipe Buzz/Drinks On Me" would be the best way to share five new ways for you to play with your lamb.  See below:
Pull apart Lamb Sticky Buns (Chef Peter Smith of PS7)
Braised Lamb Shank Ravioli, Lamb Demi, Wild Mushrooms & Summer Truffle (Chef Dimitri Moshovitis of Cava Mezze)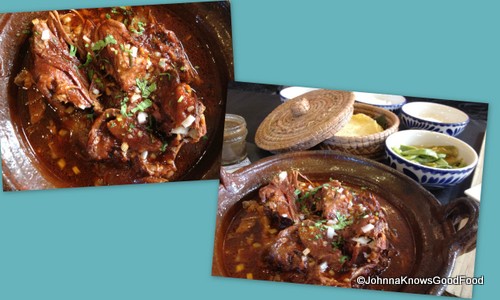 Taco de Cordero a la Barbacoa- Leg of Lamb marinated in a Oaxacan Barbocoa Sauce of Guajillo, Ancho, and Chipotle Chiles served with Sweet Onions, Pickled Cactus and Cilantro (Chef Omar Rodriquez of Oyamel)
"Sausage and Peppers"- Lamb Sausage, Piperade, Fried Onions & Basil (Chef Adam Sobel of Bourbon Steak at the Four Seasons Hotel)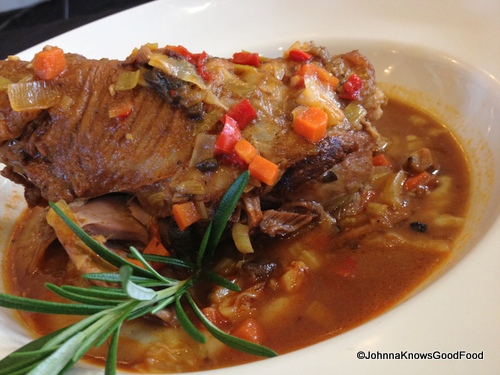 Trappist Beer Braised Lamb Shank with Truffled Mashed Potatoes & Spring Herbs (Chef Bart Vandaele of Belga Café)
Category: Announcements, Food.Fun.Stuff., Various Cooking Styles, Washington D.C.
Johnna French is a Harlem NY native with deep roots in Panama, Washington, DC and North Carolina. All four places have heavily influenced her life and the foods she loves today. After graduating Howard University School of Law and beginning her life as a young professional in the city she was led to start Johnna Knows Good Food in November 2007 to keep family, friends and colleagues updated on where to go and what to eat while dining in the nation's capitol. French, who still practices law, leads a team of three writers to cover the ever expanding Washington, DC food scene. French has been featured in print and television, appearing in Washingtonian Magazine and is a regular contributor to various local TV affiliates including WUSA 9, FOX 5 DC and WJLA (ABC Affiliate) News Channel 8. During the 2016-2017 football season, Johnna aired on Comcast Sports Mid-Atlantic (CSN) show, Redskins Life, as the weekly tailgate host. Johnna is currently a regular contributor to the FOX Baltimore Weekend morning show.
---