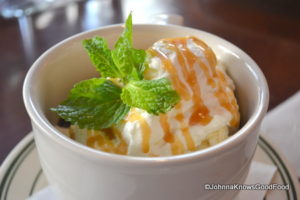 Restaurants
Mike Isabella plans to open two new restaurants at a 7,000 square foot space at 1326 W St. NW in early 2013. Kapnos, Greek for smoke, is the Greek restaurant Chef Isabella has been conceptualizing for years. Next door he will open G, a sister restaurant to Graffiato serving sandwiches by day and a four-course tasting menu in the evening.
Boqueria is now open.  The space at 1837 M st. NW, will feature a menu inspired by tapas bars in Barcelona.  Dinner service begins @ 5 pm with reservations limits capped at four to eight guests.
Ripple announces the opening of a mini gourmet market, Sugar Magnolia which opened its doors on Thursday, March 22. The Cleveland Park storefront offers a selection of artisanal sandwiches, craft sodas, all-natural ice cream sandwiches, and sweet and savory snacks daily from 11:00 am to 8:00 pm.
Catering Services
Kitchkat recently launched.  Kitchkat is a catering and delivery service providing nutritious comfort foods that are delivered to Washingtonians each week who are too busy or don't know how to cook for themselves. Many are young professionals, but they also deliver large quantities to families looking for a cheaper, healthier alternative to take out. 
Menus

Zengo has a new lunch bar.  The new menu features sandwiches and noodle bowls influenced by Chef Sandoval's signature Latin-Asian cuisine.  The new menu features a Banh Mi sandwich- cured beef brisket, chicken liver pate, pickled carrot & daikon radish, siracha aioli for $11; a Mahi Mahi sandwich- tempura tomato, mixed greens, pickled fresno, remoulade for $12; and a Pork Ramen Noodle Bowl- pork belly, poached egg, mushroom, bok choy for $10.
Category: Announcements, Food.Fun.Stuff., Washington D.C.
---