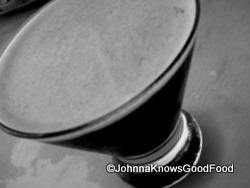 DRINKS ON ME
Secret location for drinks?  Any other time this might make me nervous, but this invite comes from Living Social.  If you have the Living Social app on your phone, you have the first clue to tonights whereabouts for drinks.  You should be looking for the "Instant Special" on your app and if you purchase ($20) you get the key to tonights secret mixology event, however you won't learn the time or location of the event until a few hours before it starts.  Yours truly will be in the building alongside a few others from the D.C. scene.  I'll be the one in the corner with the blue feather on the tip of my drink…
READING CORNER
Murder mystery and jerk chicken.  The odd couple at its best will be at Jamaican Joe's Restaurant this Saturday from 2 pm-6 pm.  Author and filmaker, Willie Speight will lead the discussion and book signing of "The Holloway Story", a book based on a murder case that resulted in the incarceration of a man for over 20 years who may have been wrongfully convicted.  The event is Free and open to the public.  The restaurant will offer free samples from the menu including their jerk chicken.
Melissa Clark is headed to D.C. to tell us about her new cookbook, Cook This Now: 120 Easy and Delectable Dishes You Can't Wait to Make.  On December 7, 2011, the New York Times columnist and James Beard award winner will lead the discussion on ways to get the best out of those seasonal ingredients and follow up with a book signing. Tickets are $8 in advance, $10 the day of the event, or receive two (2) Free tickets with the purchase of the book through Sixth & I ($30).
OPENING 2012
Chef Mike Isabella isn't stopping with Graffiato.  Chef Isabella is slated to open Bandolero in early 2012 with a Mexican cuisine inspired menu.  The restaurant will take up the space of Hook, which was destroyed by a fire earlier this year, in Georgetown.  Kudos!
Tom Sietsema reports that TNT will open on Columbia Pike in Arlington in March or April 2012.  Todd Thrasher, award winning PX and Restaurant Eve mixologist, is the master mind behind the project boasting a sleek, stainless steel decor with plenty o' rock n' roll on the turntables.  Kudos!
Category: Announcements, Food.Fun.Stuff., Washington D.C.
Johnna French is a Harlem NY native with deep roots in Panama, Washington, DC and North Carolina. All four places have heavily influenced her life and the foods she loves today. After graduating Howard University School of Law and beginning her life as a young professional in the city she was led to start Johnna Knows Good Food in November 2007 to keep family, friends and colleagues updated on where to go and what to eat while dining in the nation's capitol. French, who still practices law, leads a team of three writers to cover the ever expanding Washington, DC food scene. French has been featured in print and television, appearing in Washingtonian Magazine and is a regular contributor to various local TV affiliates including WUSA 9, FOX 5 DC and WJLA (ABC Affiliate) News Channel 8. During the 2016-2017 football season, Johnna aired on Comcast Sports Mid-Atlantic (CSN) show, Redskins Life, as the weekly tailgate host. Johnna is currently a regular contributor to the FOX Baltimore Weekend morning show.
---