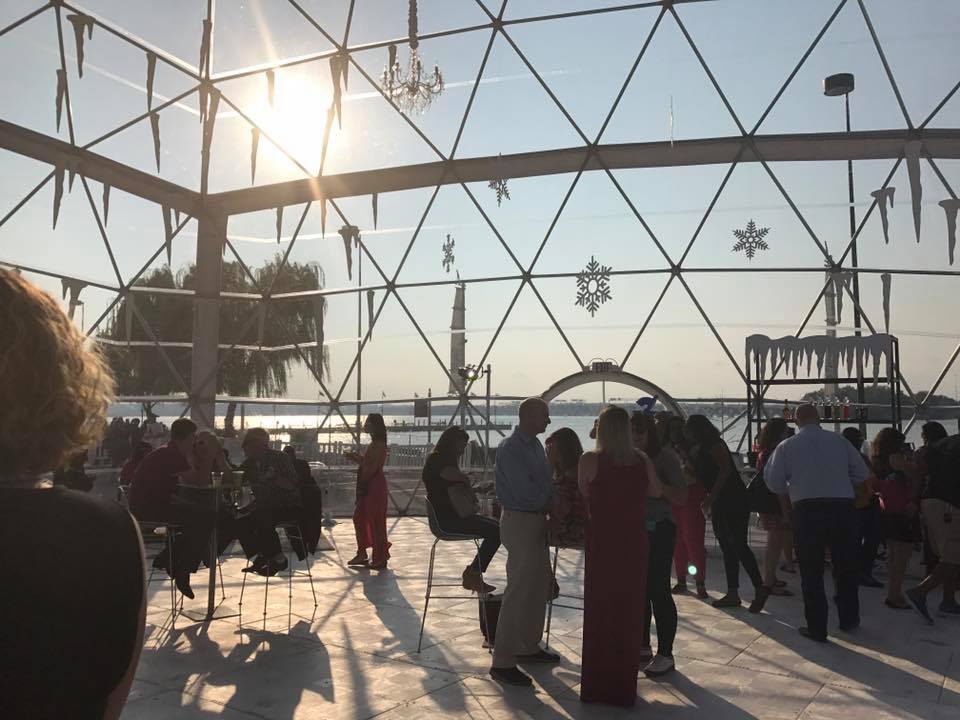 This August, National Harbor and Peterson Companies introduced the Harbor Dome, greater Washington's newest unique special events venue. The geodesic structure launched Friday, August 18 as Harbor Dome: Summer Snow Globe. The one-of-a-kind construction accommodates 500 inside, and an additional 300 outside, and its dynamic programming, including craft cocktails, live music and real snow, offers visitors another reason to experience everything that National Harbor offers.
The fully functional snow globe operates as a bar and lounge with nightly entertainment. It is  decorated in an icy white and silver color palette with multiple bars and sleek lounge seating inside. The temperature is kept at 64-degrees, and regular dustings of snow fall from the ceiling to realistically simulate winter in August.
Harbor Dome: Summer Snow Globe is open until next Monday, September 4, 2017
Thursday, August 31 5:00 p.m. – 12:00 a.m.
Friday, September 1 5:00 p.m. – 12:00 a.m.
Saturday, September 2 12:00 p.m. – 12:00 a.m.
Sunday, September 3 12:00 p.m. – 6:00 p.m.
Monday, September 4 12:00 p.m. – 6:00 p.m.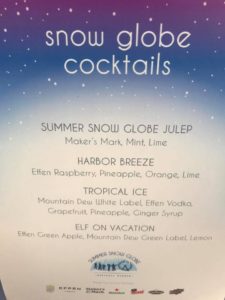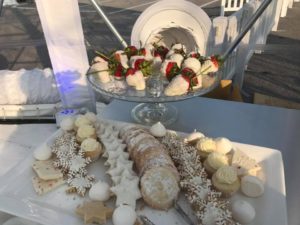 Harbor Dome: Summer Snow Globe is a 21 and over space, and regular admission is $10.00. Admission to highlighted live music events is $25 and tickets can be pre-purchased at Eventbrite. For more information about Harbor Dome: Summer Snow Globe, visit www.nationalharbor.com/summersnowglobe and follow National Harbor on Facebook and Harbor Dome on Instagram at @HarborDome, or by tagging #HarborDome. Harbor Dome is available for third party rental. To learn more about using Harbor Dome: Summer Snow Globe for a special event contact events@nationalharbor.com.
Category: Announcements, MD
---