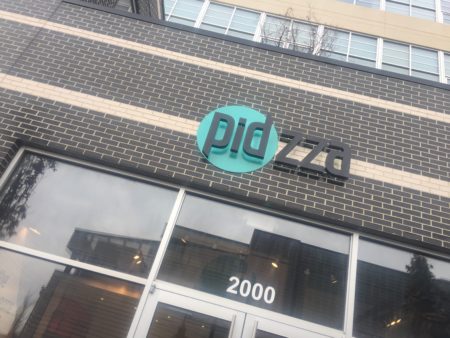 As DC grows and grows, so do our options for grabbing a bite to eat. Located in the Ivy City section of DC, Pidzza opens bringing a fusion of Turkish and American cuisine.  Pidzza brings its customers a combination of fresh ingredients and dough made in-house daily.  Their Turkish pizzas include The LMC, Pide and Pidzza Roll.  Turkish pizzas pizzas are traditionally made without a sauce base so this was something new for me.  It also serves as a more healthy alternative, which is a good thing since it is located directly next to Planet Fitness.  Customers are able to workout and grab a fresh bite of pizza or salad on the way home.
Take a look at the custom pidzza menu items below!
Signature Pidzzas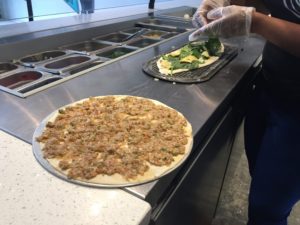 The LMC
Ground Angus beef, tomato, onion, parsley, green pepper, garlic and spices
Pide
Chopped Angus beef, diced tomato, green pepper, and shredded mozarella
Pidzza Roll
Ground Angus beef, mushroom, caramelized onion and shredded mozzarella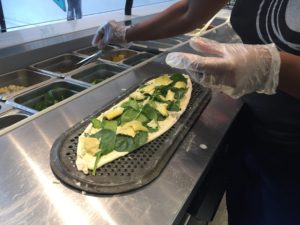 The Cauli
Roasted chicken, roasted curried cauliflower, cherry tomatoes, caramelized onion, shredded mozzarella, chopped fresh chives and roasted garlic cream sauce
Artichoke
Artichoke, baby spinach, jalapeno, fresh mozarella and spinach artichoke cream
Brekkie
Candied bacon, baby spinach, gruyere cheese with two sunny side up eggs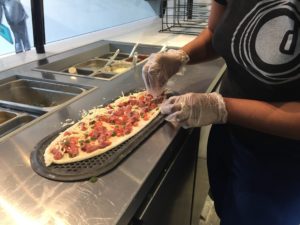 Check out their full menu at www.pidzza.com
The Hecht Warehouse at Ivy City
2000 Hecht Avenue NE
Washington, DC 20002
(Entrance on Okie Street NE)
Sunday to Wednesday | 11am to 11pm
Thursday | 11am to 12am
Friday & Saturday | 11am to 2am
Category: Pizza, restaurant reviews, Reviews, Washington D.C.
---