Oh how spring has sprung! The bees are buzzing, the birds are chirping, and our allergies have us with a pack of Claritin-D readily available. Which is why the launch of The Gibson's new menu comes at the perfect time. Whether you choose to sit upstairs, downstairs, or outside on their gorgeous patio, we recommend these three drinks.
SimmerDown
As spring fever goes into full effect, simmer down quietly with this potent but citrus forward cocktail. The combination of orange, lime, and pineapple will remind you to act accordingly.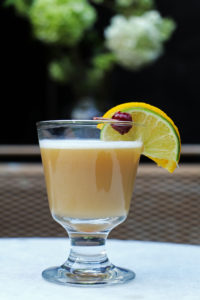 Persephone
It is vain that we just like it because of the color? Or that in light of Prince leaving this cruel, cruel world that we are somehow channeling his enigmatic purple energy (which we love btw). See for yourself.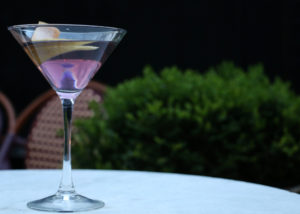 The Resolve
The Resolve will only solve one thing…an excuse to keep drinking. Decorated with a piece of kale on top, the drink mixed with Kappa Pisco, kale syrup, lemon, lavender bitters looks and sounds healthy. But baby, put your bootstraps on because a few of these will have you "Living la vida loca!"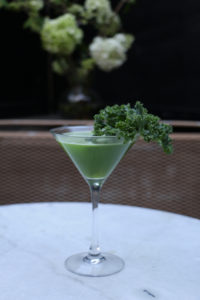 Category: Announcements, restaurant reviews, Reviews, Washington D.C.
An ambitious freelance photographer who just happens to be a football fanatic, an avid baker, concert junkie, and wanderlust. "I can't stand people who do not take food seriously." ~Oscar Wilde
---