*Unlimited tastings of whiskey, beer, and bacon.  Enough said.
What:             Washington City Paper's 3rd Annual Bacon & Bourbon: A Whiskey Festival
Date:              Thursday, November 19, 2015   7 – 10pm (VIP ticket gains early entry at 6pm)
Where:           Eastern Market North Hall – 225 7th Street SE, WDC
Price:              $65 general admission; $115 for VIP    Note: ticket prices will increase on 11/2
Tickets:          http://www.washingtoncitypaper.com/events/baconbourbon
*Psst:  VIP ticket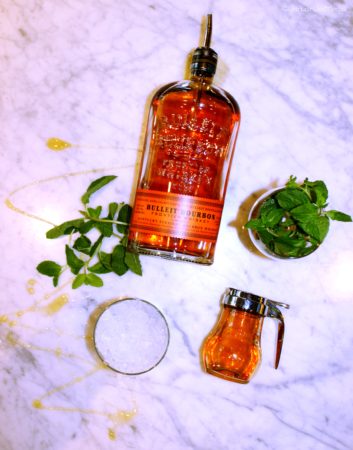 holders gain entry an hour early, starting at 6pm, with access to several exclusive rare whiskies in the VIP Lounge presented by Del Frisco Grille and a complimentary cigar.
*Met Bethesda, located at 7101 Democracy Blvd., Bethesda, MD, 20817, on the mezzanine level of Westfield Montgomery, will host "Besties Night Out" Sunday through Thursday nights beginning now until January 31, 2016.  Those who dine at Met Bethesda with their best pal during these featured nights can enjoy a three-course, prix fixe menu priced at $30 per person, which includes an appetizer, entrée and a dessert to share with their bestie.  Friends can also add a bottle of house red or white wine to their meal for an additional $10 (tax and gratuity not included).
*Old Ebbitt Grill will host the 21st annual Oyster Riot on Friday, November 20th and Saturday, November 21st.  Each night, guests indulge in oysters provided by gold medal winners of the International Wines for Oysters Competition.  The party will be held from 7 PM to 10 PM on November 20th and from 1 PM to 4 PM and then 7 PM to 10 PM on November 21st.  Tickets for each of the Oyster Riot sessions will be $140 per ticket with a maximum of 20 tickets for each session.  Tickets are available at: http://www.ebbitt.com/calendar
*Macon Bistro & Larder will host a Porktail Party on Sunday, November 8, 2015 from 5 PM to 9 PM.  Priced at $65 per person (excluding tax and gratuity), Executive Chef Daniel Singhofen and Chef de Cuisine Jenna Pool will transform a whole hog, provided by Whitmore Farm in Emmitsburg, MD, creating 10 dishes showcasing every part of the animal.  Guests can look forward to sausages, terrines, stuffed trotters, braised head, quick-cured hams, dry-aged loins, pork belly chips, pork rinds, liver mousse, whipped lardo and more.  General Manager AJ Johnson will be pouring a signature cocktail, the Catcher in the Rye, Whistlepig 10-Year Rye, Vieux Carre Absinthe, and Belle de Brillet Pear Cognac, as well as beers and wines to compliment the swine. RSVP is required and can be made by calling 202-248-7807 or via email at: ajohnson@maconbistro.com, and payment can be made at the door.
Category: Announcements, Washington D.C.
Johnna French is a Harlem NY native with deep roots in Panama, Washington, DC and North Carolina. All four places have heavily influenced her life and the foods she loves today. After graduating Howard University School of Law and beginning her life as a young professional in the city she was led to start Johnna Knows Good Food in November 2007 to keep family, friends and colleagues updated on where to go and what to eat while dining in the nation's capitol. French, who still practices law, leads a team of three writers to cover the ever expanding Washington, DC food scene. French has been featured in print and television, appearing in Washingtonian Magazine and is a regular contributor to various local TV affiliates including WUSA 9, FOX 5 DC and WJLA (ABC Affiliate) News Channel 8. During the 2016-2017 football season, Johnna aired on Comcast Sports Mid-Atlantic (CSN) show, Redskins Life, as the weekly tailgate host. Johnna is currently a regular contributor to the FOX Baltimore Weekend morning show.
---