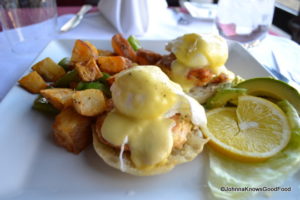 Looking for a good Easter Egg hunt in the District?  Or are you more focused on brunch?  Here are a few places to keep you busy this Easter weekend.  Happy Easter!!
HUNT
On Saturday, April 4, Café Dupont and Bar Dupont will host the annual Dupont Egg Hunt.  Now in its second year, the café and bar will again distribute decorative eggs with special promotions and deals from neighboring businesses to its patrons. Participating businesses include Aura Spa, Beadazzled, Capital Teas, Proper Topper, The Phillips Collection, Vida Fitness, and more.  The café and bar will also hide festive eggs filled with sweet treats for guests of all ages to collect on the outdoor patio.  In return, these same businesses will fill eggs with a variety of promotions and discounts from Café Dupont and Bar Dupont for distribution in their own stores.  Patrons will be encouraged to redeem these gifts like a free cocktail, complimentary appetizer or discount, on their next visit to the restaurant and bar.  Participants who tweet their egg hunt findings with the hashtag #DupontEggHunt will be entered to win a dinner for two (value $100) from Café Dupont, which will be awarded the same day.  The Dupont Egg Hunt begins at 11am and is open to all patrons of participating businesses.
Wildfire, in Tysons Galleria, 3rd floor, will host a Family Breakfast Buffet and Easter Egg Hunt, from 9:00 a.m. – 10:00 a.m. on Saturday, April 4, 2015. After brunch, all young guests will be given Easter baskets and invited to search for more than 400 candy and toy-stuffed Easter eggs hidden around the restaurant.  Each child will also receive a complimentary coupon for Kid's Mac & Cheese, Kid's Pizza or Kid's Chicken Fingers.  The breakfast buffet and event costs $25/per person plus tax (gratuity not included), with a portion of the proceeds benefiting Food for Others, the largest distributor of free food for people in need in Fairfax County.
BOTTOMLESS
At Redwood in Bethesda, families can enjoy an all-you-can-eat brunch buffet for $35 a person ($15 for children), from 10am-3pm. Guests can also enjoy Redwood's house Bloody Marys or opt for bottomless mimosas for $15.
Sonoma Restaurant & Wine Bar on Capitol Hill is celebrating Easter Sunday with a three-course prix-fixe holiday menu (11 am-8 pm; $49) created by Chef de Cuisine James Marroquin.  Guests can choose to enjoy optional bottomless mimosas and red and white sangrias for an additional $15.
Fainting Goat will be open on Easter Sunday serving its full selection of seasonal brunch fare from 11am–3pm.  Bottomless Bloody Goats or bubbles with a choice of fruit juice is available for $15 a person.
Et Voila!, the classic Belgian French bistro located in the heart of the Palisades neighborhood at 5120 MacArthur Blvd, NW, 20016, will showcase festive holiday specials in addition to the regular brunch and dinner menus on Sunday, April 5th.  Featured bottomless cocktails are available for $9.
Category: Brunch, Washington D.C.
Johnna French is a Harlem NY native with deep roots in Panama, Washington, DC and North Carolina. All four places have heavily influenced her life and the foods she loves today. After graduating Howard University School of Law and beginning her life as a young professional in the city she was led to start Johnna Knows Good Food in November 2007 to keep family, friends and colleagues updated on where to go and what to eat while dining in the nation's capitol. French, who still practices law, leads a team of three writers to cover the ever expanding Washington, DC food scene. French has been featured in print and television, appearing in Washingtonian Magazine and is a regular contributor to various local TV affiliates including WUSA 9, FOX 5 DC and WJLA (ABC Affiliate) News Channel 8. During the 2016-2017 football season, Johnna aired on Comcast Sports Mid-Atlantic (CSN) show, Redskins Life, as the weekly tailgate host. Johnna is currently a regular contributor to the FOX Baltimore Weekend morning show.
---