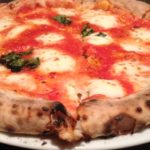 Vending machines have certainly received a facelift.  Long gone are the days of 8 oz. canned sodas and stale potato chips.  Check out five new treats being offered down the chute:
1.       Farmer's Fridge (US): Farmer's Fridge boasts healthy and delicious salads and snacks on-the-go via an automated kiosk.  Packaged in recyclable plastic mason-like jars and made fresh each morning, customers can choose from several salad options, as well as breakfast and snack items, each designed to offer various benefits of a healthy diet.
2.       Let's Pizza (IT): Revolutionizing the hot food vending industry in less than 3 minutes , Let's Pizza kneads the dough, forms a round, adds tomato sauce, layers toppings and then bakes it all in front of every customer. Let's Pizza is basically a mini-pizzeria that's open 24 hours a day.
3.       Moët & Chandon Champagne Vending Machine (UK): Located in the Selfridge's department store in London, this Champagne vending machine holds 200 milliliter bottles for $29 each. Each bottle is decorated with Swarovski crystals and the machine uses robotic arms to deliver the Champagne safely to the customer.
4.       Corner Chips (BE): Outside of Brussels, Belgium, this unique vending machine is a diet-breaker. For €2.50, hot fries are delivered in 95 seconds with your choice of condiment including ketchup and mayo. Built with high-tech technology such as remote-management that lets its operator know when it's almost out of potatoes.
5.       Beverly Hills Caviar (US): From $5 to $600, customers in Beverly Hills, CA now have access to the delicacy of caviar from a vending machine. The caviar is dispensed in a glass jar and has an expiration date of 365 days.
*This post is courtesy Farmer's Fridge.
Category: Announcements, Product Review, Travels, Various Cooking Styles
Johnna French is a Harlem NY native with deep roots in Panama, Washington, DC and North Carolina. All four places have heavily influenced her life and the foods she loves today. After graduating Howard University School of Law and beginning her life as a young professional in the city she was led to start Johnna Knows Good Food in November 2007 to keep family, friends and colleagues updated on where to go and what to eat while dining in the nation's capitol. French, who still practices law, leads a team of three writers to cover the ever expanding Washington, DC food scene. French has been featured in print and television, appearing in Washingtonian Magazine and is a regular contributor to various local TV affiliates including WUSA 9, FOX 5 DC and WJLA (ABC Affiliate) News Channel 8. During the 2016-2017 football season, Johnna aired on Comcast Sports Mid-Atlantic (CSN) show, Redskins Life, as the weekly tailgate host. Johnna is currently a regular contributor to the FOX Baltimore Weekend morning show.
---