In 1964, February was declared National Heart Month by President Lyndon B. Johnson.  With heart disease being the number one killer in America, it is important to know ways to get heart healthy.  Below are 10 healthy heart tips from Caroline Klinge, Marketing Manager for Klinge Foods Ltd, which produces LoSalt.
1.       Find a beat that gets you going and break out into a dance.  Dancing raises your heart rate and burns calories. So don't just walk down the street, turn up your headphones and strut!
2.    Whether cooking at home or out for dinner, opt for fish high in omega-3 fatty acids (such as salmon, herring and tuna) to decrease the risk of heart disease.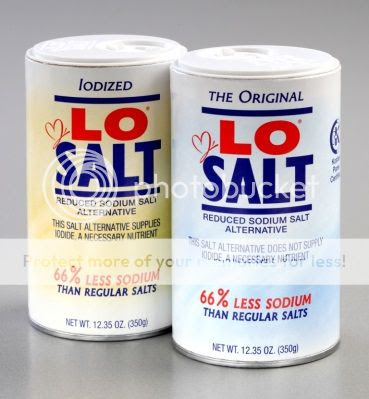 3.    "Simply just laughing positively affects your heart," stated Klinge.  According to research from the University of Maryland Medical Center, laughing relieves stress that damages the endothelium, the tissue that forms the inner lining of blood vessels and promotes blood flow and the healthy function of blood vessels.
4.    Try out a yoga class; According to the Journal of Ayurveda and Integrative Medicine, this exercise affects heart rate variability (HRV), which is an indicator for heart health.
5.    According to the New England Journal of Medicine, cutting back on salt intake would make the number of coronary heart disease cases significantly decrease.  "To help reduce intake, try LoSalt as it has 66% less sodium than regular table, sea and rock salts but tastes just like regular salt," recommends Klinge.
6.    Stay on top of your blood pressure, blood sugar, cholesterol and triglycerides levels though regular doctor appointments.
7.    "Luckily for those with a sweet tooth, there are health benefits to chocolate consumption," stated Klinge.  Based on research from the American Journal of Clinical Nutrition, the flavonoids in dark chocolate help to fight against heart disease.
8.    The American Heart Association suggests that replacing foods high in saturated fats with nuts (such as almonds, walnuts, pecans, and other tree nuts) helps lessen bad (LDL) cholesterol.
9.    Show your pet some love.  The National Institute of Health reports that pet ownership can lower your chance of heart disease and potentially improve heart and lung function.
10.  According to The Mayo Clinic, interval training will increase calories burned.  "You can wear a heart-rate monitor to see where your heart rate stands," recommends Klinge.
Category: Announcements, health concious
Johnna French is a Harlem NY native with deep roots in Panama, Washington, DC and North Carolina. All four places have heavily influenced her life and the foods she loves today. After graduating Howard University School of Law and beginning her life as a young professional in the city she was led to start Johnna Knows Good Food in November 2007 to keep family, friends and colleagues updated on where to go and what to eat while dining in the nation's capitol. French, who still practices law, leads a team of three writers to cover the ever expanding Washington, DC food scene. French has been featured in print and television, appearing in Washingtonian Magazine and is a regular contributor to various local TV affiliates including WUSA 9, FOX 5 DC and WJLA (ABC Affiliate) News Channel 8. During the 2016-2017 football season, Johnna aired on Comcast Sports Mid-Atlantic (CSN) show, Redskins Life, as the weekly tailgate host. Johnna is currently a regular contributor to the FOX Baltimore Weekend morning show.
---