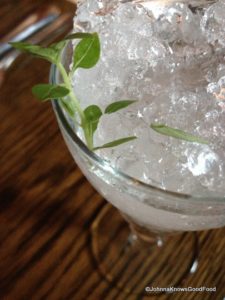 Rum is the drink!  Today DC celebrates National Rum Day with a kick off Party Bus and the weekend does not stop there with a BBQ and Pool Party rounding out the celebration of rum in the District.  The list of events begin here: 
The Rum Runner Party Bus, August 16 (6-10pm) $75
Four destinations for specialty rum cocktails and bites have been selected. Each location will supply patrons with hors d'ouvres and a featured rum specialty cocktail, while highlighting popular menu items. The Rum Runner experience begins and ends at Smith Commons and includes: bottomless specialty rum cocktails while onboard, gift card raffles and prizes, swag bags and a discounted Uber code at the end of the night.  Rum Runners can expect festive stops at the following locations:
Hogo                                                                 Farmers Fishers Bakers
1017 7th Street, NW                                         3000 K Street, NW
Washington, DC 20001                                    Washington, DC 20007
Teddy and the Bully Bar                                Smith Commons
1200 19th Street, NW                                       1245 H Street, NE
Washington, DC 20036                                    Washington, DC 20002
The Speakeasy Rum-B-Que, August 18th (noon – 5pm) $75 early bird, $95 after August 12th
The Speakeasy Rum-B-Que will take place at The Gibson, located at 2009 14th Street NW.  Event highlights include an educational and rum tasting area, six signature bottomless punch stations featuring premium sponsored rums, and special vendors highlighting rum-inspired complimentary products.  The Gibson courtyard out back will be filled with smells of an all-you-can-eat barbecue from Fat Shorty's. Hell's Kitchen season three winner Rahman "Rock" Harper who will be serving up perfectly grilled treats featuring rum inspired BBQ sauces. The Pie Sisters and The Popcorn Queens will be onsite providing Rum desserts and sweets for the speakeasy patrons.
Poolside Punch Party & Competition, August 18th (11am-4pm) $125 (VIP)
Top bartenders from participating Rum Day DC venues will gather to compete for title of 'Best Rum Cocktail' at the Capital Liaison hotel rooftop pool, located at 415 New Jersey Ave NW.  These bartenders will be supplied with an array of ingredients and five mystery boxes containing different brands of rum from which to choose.  They will then be given 40 minutes to create a winning cocktail.  Judges will include US Bartender's Guild reps, media and all attending VIP guests, who will vote in the ultimate winner of 'Best Rum Cocktail'.  The winning bartender will walk away with a trophy, $500 and multiple gifts from the event's sponsors.  VIP guests will enjoy early access to the rooftop pool, specialty cocktails and hor d'oeuvres, and witness the rum cocktail competition and premium rum open bar from 11am-1pm.  General admission includes access to The Liaison rooftop, pool, chaise lounges and daybeds; a minimum six (6) Rum Day DC competition rum punch samples, premium rum open bar from 12-1pm and the official Rum Day DC t-shirt and pool towel all to to sounds of a DJ and sun soaking poolside.
EVENTBRITE LINK: http://rumdaydc.eventbrite.com/
*Cuba Libre Restaurant & Rum Bar, located at 801 9th Street, NW, is celebrating National Rum Day, Friday, August 16th, by offering a 50 percent discount on Classic Mojitos, Passion Fruit Mojitos, Coconut Mojitos, Açai Caipríñisimas made with Don Q Rum during "Caippy Hour" from 4:30 PM to 6:30 PM in the 50-seat bar/lounge.
About Rum Day DC: Rum Day DC was established in 2012 in honor of National Rum Day and for the education, promotion, and development of the Rum category within spirits industry.  Rum Day DC aims to highlight Rum's great history and bring awareness to its diversity through events and education.
If staying in is your vibe this weekend, then Edgar Bar & Kitchen's Flirt cocktail is one way you can celebrate the age old rum in the comfort of your home.  Cheers!
EBK Flirt Recipe:
1.5 oz (6 count) Bacardi
1.5 oz (6 count) St. Germaine Elderflower Liquor
½ oz (2 count) Lemon juice
½ oz (2 count) Simple Syrup
Method: 
Add Bacardi, St. Germaine Elderflower, lemon juice and simple syrup into a cocktail shaker and shake 20 times. Strain into an iced high ball and top with Kim Crawford Pinot Noir. Garnish with lemon twist. **Do not stir wine into cocktail.
Category: Alcoholic beverages, Announcements, Food.Fun.Stuff., Washington D.C.
Johnna French is a Harlem NY native with deep roots in Panama, Washington, DC and North Carolina. All four places have heavily influenced her life and the foods she loves today. After graduating Howard University School of Law and beginning her life as a young professional in the city she was led to start Johnna Knows Good Food in November 2007 to keep family, friends and colleagues updated on where to go and what to eat while dining in the nation's capitol. French, who still practices law, leads a team of three writers to cover the ever expanding Washington, DC food scene. French has been featured in print and television, appearing in Washingtonian Magazine and is a regular contributor to various local TV affiliates including WUSA 9, FOX 5 DC and WJLA (ABC Affiliate) News Channel 8. During the 2016-2017 football season, Johnna aired on Comcast Sports Mid-Atlantic (CSN) show, Redskins Life, as the weekly tailgate host. Johnna is currently a regular contributor to the FOX Baltimore Weekend morning show.
---