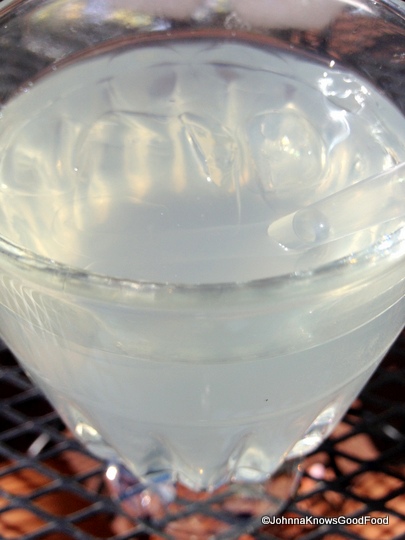 Is it closing time yet??  Happy hour is on the brain.  This weeks happy hour spotlight rests on The Heights, which is available daily from 4pm – 7pm.  Specials include $5 cocktails and $15 pitchers of draft beer at Columbia Height's neighborhood restaurant and bar, located at 3115 14th St. NW. New happy hour menu items include:
A Natty Boh' and a Burger for $8 (Mondays)

$3 Tecate Tallboys and $1.50 Taquitos (Tuesdays)

$15 bottles of wine or sangria pitchers (Wednesdays)

$2.50 rail drinks (Thursdays/Fridays)
On Tuesday nights The Heights offers a Burgers, Beers & Oysters special. Guests can order a half-dozen local oysters on the half-shell, a pitcher of beer, and two burgers for $40. The special runs all night starting at 5pm and is scheduled throughout the summer. As a member of the Oyster Recovery Partnership's (ORP) Shell Recycling Alliance, The Heights will recycle its oyster shells to help preserve the Chesapeake Bay, as recycled shells are used to raise new oysters and restore oyster reefs. 
Cheers!
Category: Alcoholic beverages, Happy Hour, Washington D.C.
Johnna French is a Harlem NY native with deep roots in Panama, Washington, DC and North Carolina. All four places have heavily influenced her life and the foods she loves today. After graduating Howard University School of Law and beginning her life as a young professional in the city she was led to start Johnna Knows Good Food in November 2007 to keep family, friends and colleagues updated on where to go and what to eat while dining in the nation's capitol. French, who still practices law, leads a team of three writers to cover the ever expanding Washington, DC food scene. French has been featured in print and television, appearing in Washingtonian Magazine and is a regular contributor to various local TV affiliates including WUSA 9, FOX 5 DC and WJLA (ABC Affiliate) News Channel 8. During the 2016-2017 football season, Johnna aired on Comcast Sports Mid-Atlantic (CSN) show, Redskins Life, as the weekly tailgate host. Johnna is currently a regular contributor to the FOX Baltimore Weekend morning show.
---