These past few weeks, I have painted the town red.  Here's a quick peek at what I've been out and about doing alongside some info I picked up along the way: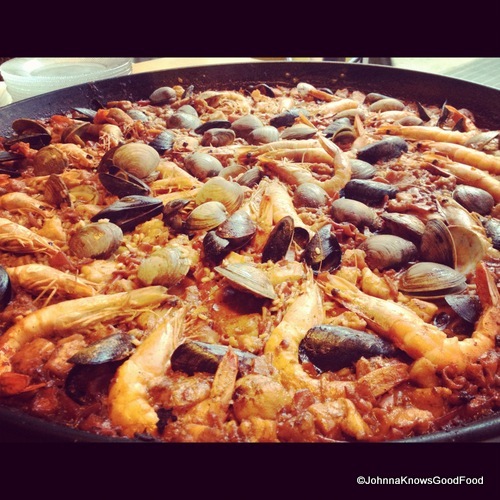 Jaleo is in the midst of celebrating its 10th Annual Paella Fest through September 30, 2012.  The restaurant has six Paella selections for guests to choose from including Arroz seco de bogavante (Lobster Paella) and Paella Valenciana (Traditional Paella).  As with any celebration, drinks are as important as the food, which is why the restaurant has added on the Cracked Nut (Horchata & Spanish Brandy).  Cheers!
This past weekend the 42nd Annual Legislative Conference took over the District.  The Annual Conference hosted the prestigious Phoenix Awards Dinner where the keynote speaker was First Lady of the United States Michelle Obama.  She addressed her continuous efforts to end childhood obesity and we concur on her statement "Our children will start eating right once they start eating right at home".  Distinguished guests also included Attorney General Eric Holder, George Lucas and Robert Townsend.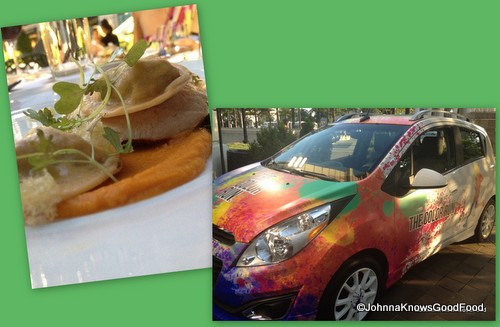 The Color Run splashed the 701 Restaurant patio a couple of weeks ago.  The Color Run is a nationwide series of urban 5K races where thousands of participants are doused in different colors at each kilometer celebrating healthiness, happiness and individuality.  The actual event took place at the Washington National Harbor and 701 Restaurant featured a menu in tribute to The Color Run.  Besides the beautiful, light breezy weather on the patio, the food presentations was a circus for the eyes and palate.  Chevrolet hosted the dinner to showcase the 2013 Chevrolet Spark, the Official Ride of The Color Run, and Chevy's first mini car for the U.S. and Canadian markets.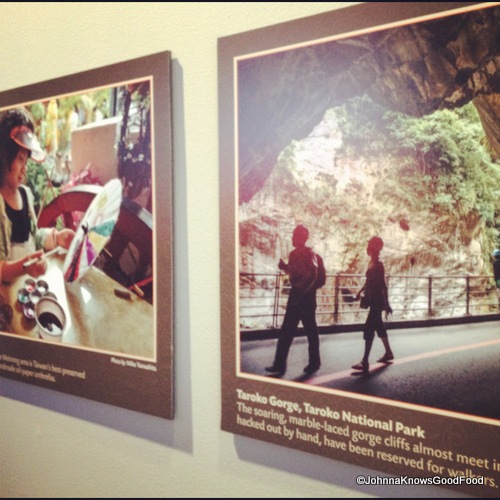 World Tour:  "Discover Taiwan" was held a couple of weeks ago by the Taiwan Tourism Bureau (TTB) and National Geographic Traveler. The event showcased National Geographic photojournalist Mike Yamashita's photographs about Taiwan's top 10 towns, which were recently selected by the TTB's poll and expert evaluation as the most interesting destinations to global travelers.
Venga, a business intelligence and CRM platform for restaurants, announced that the company has hired Bob McKay (formerly with Fishbowl) as its new Vice President of Sales, Michelle Baker (formerly with Fishbowl and OpenTable) as Account Executive, and Michael Dumont (formerly worked with Excella Consulting and NBTY Inc.) as Lead Software Engineer.  Kudos!
Category: Announcements, Food.Fun.Stuff., Washington D.C.
Johnna French is a Harlem NY native with deep roots in Panama, Washington, DC and North Carolina. All four places have heavily influenced her life and the foods she loves today. After graduating Howard University School of Law and beginning her life as a young professional in the city she was led to start Johnna Knows Good Food in November 2007 to keep family, friends and colleagues updated on where to go and what to eat while dining in the nation's capitol. French, who still practices law, leads a team of three writers to cover the ever expanding Washington, DC food scene. French has been featured in print and television, appearing in Washingtonian Magazine and is a regular contributor to various local TV affiliates including WUSA 9, FOX 5 DC and WJLA (ABC Affiliate) News Channel 8. During the 2016-2017 football season, Johnna aired on Comcast Sports Mid-Atlantic (CSN) show, Redskins Life, as the weekly tailgate host. Johnna is currently a regular contributor to the FOX Baltimore Weekend morning show.
---