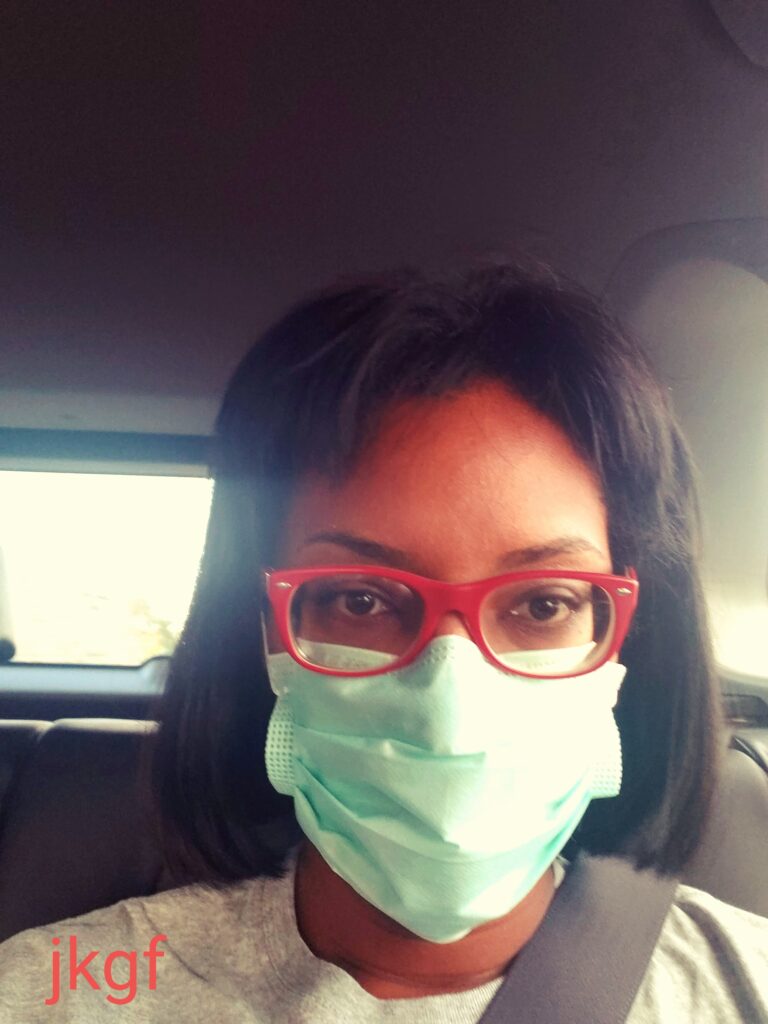 So a little over a month ago I visited Taiwan when coronavirus was just on the rise in cases and fatalities in mainland China. I was reluctant to share with my U.S. counterparts because I knew what people would say "You're going to get the virus" or "You're really going over there?!". I had done my research (there were just as many confirmed cases in the U.S. during that time as there had been in Taiwan), Taiwan and mainland China do not share a border and this was the trip of a lifetime. I was going.
To date, this is one of the best decisions I have made. After being able to first-hand observe a country deeper in this pandemic than my home country, I was able to observe and draw my own conclusions that some practices might actually work. Disclaimer: Obviously I am not a doctor but just off of common sense and observation, I have to believe that the measures taken by Taiwan has helped to keep their list of cases and fatalities low. What were the major things they did?
Masks. Masks were everywhere. Everyone had on a mask everywhere. The only place you would not see people wearing masks were in restaurants. I would only remove mine when I was in a restaurant about to eat, at the hotel and/or in outdoor spaces where I had safe distances from other people.
Head thermometers. You could not enter our hotel without having your temperature taken. As a matter of fact, me and another guest in the Taipei joked about how we had never had our temperature taken so much in our entire life. Most establishments took your temperature before entrance. The high temperature can detect a fever.
Hand sanitizer. Hand sanitizer was EVERYWHERE. Again, upon entering the hotel, there was a hand sanitizer bottle for you to sanitize before going to the elevator.
Limits. The museums began to limit the number of people that could visit and would not allow people into certain exhibits. Other than crowded spaces like museums, everything else was open with no limit on patrons.
Closed off their borders to those coming from the Wuhan in the Hubei province of China.
I felt the need to share this awhile ago but in light of the past couple of days, I wanted to make sure I shared my observations. I am not saying these are the end all, say all solutions but they certainly helped. Upon my return, I actually felt safer there than here. It was odd returning and no one had/has on masks. It was also odd to enter establishments and not have your temperature taken especially when it is such a quick and easy 10 second fix.
Hoping you and yours stay safe during this pandemic. XOXO, JKGF
*Taiwan is about the size of Maryland with a population of about 23 million people. As of Friday, March 13, 2020, it had 50 confirmed cases and 1 fatality. Maryland has 32 cases as of March 16, 2020 and a population of about 6 million people.
Category: Travels, World Tour
Johnna French is a Harlem NY native with deep roots in Panama, Washington, DC and North Carolina. All four places have heavily influenced her life and the foods she loves today. After graduating Howard University School of Law and beginning her life as a young professional in the city she was led to start Johnna Knows Good Food in November 2007 to keep family, friends and colleagues updated on where to go and what to eat while dining in the nation's capitol. French, who still practices law, leads a team of three writers to cover the ever expanding Washington, DC food scene. French has been featured in print and television, appearing in Washingtonian Magazine and is a regular contributor to various local TV affiliates including WUSA 9, FOX 5 DC and WJLA (ABC Affiliate) News Channel 8. During the 2016-2017 football season, Johnna aired on Comcast Sports Mid-Atlantic (CSN) show, Redskins Life, as the weekly tailgate host. Johnna is currently a regular contributor to the FOX Baltimore Weekend morning show.
---