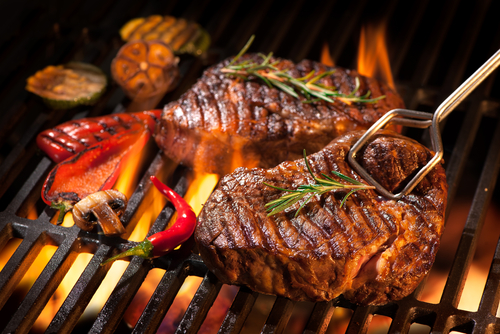 Grilling can be an enjoyable activity especially when you do it with your family and friends. But with so many meat options to choose from, you may get confused as to which meat is the best for grilling. You wouldn't want to ruin the party by serving the wrong type of grilled meat, do you?
For some people who are daunted by the task of grilling for a big party, you may want to visit the website of a great BBQ restaurant and hire their services to make sure your party doesn't turn sour. However, for those who love to grill or want to experience grilling for the first time, choosing the right meat is a very important step.
Here are your best meat options for grilling:
Beef
Beef is an excellent option for grilling. For example, ground beef can be turned into burger patties, which can be quickly cooked on the grill.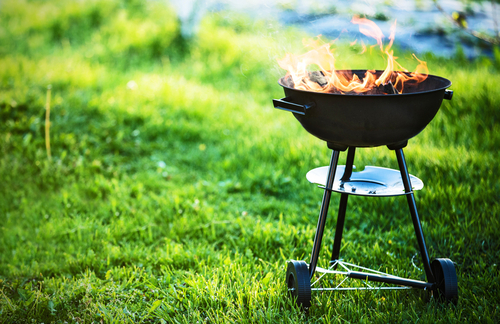 Planning a steak dinner? Great! Almost any beef cut with the word "steak" in it can be grilled as well. Beef steaks that cook quickly on the grill include skirt steak, flat iron steak, and hanger steak. Although these beef cuts are less popular, they are flavorful. They are perfect for grill parties at home!
The minimum recommended cooking temperature for beef is 145 °F for medium doneness.  A three-minute rest time is necessary. On the other hand, the minimum recommended temperature for ground beef is 160 °F.
Chicken
Chicken is a good meat option for grilling, too.
Chicken breasts are very easy to grill. However, you must ensure it's not overcooked. This is because skinless,boneless chicken breasts can quickly dry up.
Chicken thighs are great on the grill, too. Because they have more fat compared with breasts parts, they don't easily dry up. They are very flavorful that cook evenly.
Chicken drumsticks can be easily grilled as well. However, this requires a little bit of patience and skill.
For grilling purposes, it is best to use skinless, boneless chicken thighs.
The minimum recommended cooking temperature for chicken is 165 °F. No rest time is necessary. Plus, the temperature recommended for ground chicken is about 165°F. 
Pork
Pork chops are T-bone and ribeye steaks' pork version. They are common meat cuts for grilling at home. However, pork chops are not the only cut you can grill. Pork ribs are great for grilling, too. But you have to use lower heat for a longer period.
Ham steaks are tasty pork meat you can grill during get-togethers. Grilling them takes a small amount of time. When it comes to cured ham steaks, you have to heat them through. This can be done through a hot grill in a few simple minutes.
The minimum recommended cooking temperature for pork is 145 °F. A three-minute rest time is necessary. For ground pork, the temperature should be about 160 °F.
Turkey
Grilled turkey? Of course, it's possible. Turkey breast cutlets can be found at the grocery store all the time – they're not just in for the holidays. Sliced thinly, turkey breast cutlets are half to three-quarters of an inch thick. This means they are quickly cooked on the grill.
Take note that turkey breast cutlets have a low amount of fat. If they are overcooked, they can dry and become tough. The best way around this is to marinate these turkey cuts before grilling. Marinating will help keep moisture locked inside the turkey meat.
The minimum recommended cooking temperature for turkey is 165 °F. No rest time is necessary. For ground turkey, the temperature should be about 165 °F.  
Knowing If Your Meat Is Done
It is best to cook meat properly to avoid food poisoning with E. coli, Salmonella, and Campy lobacter and to prevent the dreaded diarrhea and stomachaches. As stated with each type of meat above, a minimum recommended cooking temperature is necessary to ensure food safety. To do this,you have to use a meat thermometer, which is readily available in your grocery store. 
Conclusion
Grilling can be a very fun get-together activity with family and friends. And with this activity comes the task of choosing the best meat for grilling. Use this guide in choosing the best cuts of chicken, beef, pork, and turkey so you and your guests can enjoy the goodness of grilled meat!
Category: Washington D.C.
Maria Taylor is working and writing for several sites online. You can connect with her at Twitter, Linkedin & Google+.
---