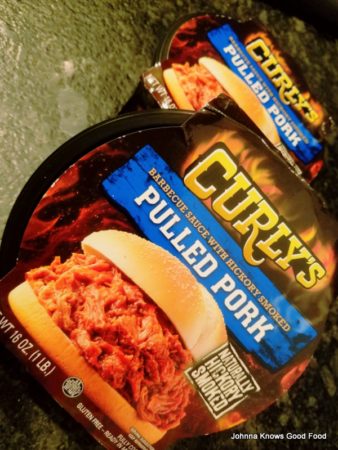 Happy Birthday to you, Happy Birthday to you, Happy Birthday dear Curly's, Happy Birthday to you!  Curly's BBQ turns 30 on August 15 and we are all in for the celebration.  Not looking a day over 10, the brand known for its fully cooked and ready to serve BBQ has been a staple in the semi-homemade life.  Found in the refrigerated meat case in your local grocery store, Curly's is accessible and puts your brain at ease when trying to figure out a quick weeknight dinner.
Being a woman in that 30-something range and realizing how this new decade ushered in so many wonderful life changes and versatility for myself, I wanted to celebrate and showcase Curly's multifaceted uses in the kitchen.  Who would have thought lasagna night could get any easier?!  With the invention of oven ready noodles and Curly's flavorful, sweet Smoked BBQ Pulled Pork, you can have dinner on the table in less time than Curly's age:  30 minutes.  Quick, easy and can feed a small tribe.  Spend less time in the kitchen and get outside to enjoy what is left of summer!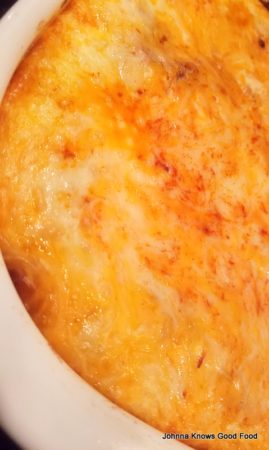 Johnna's BBQ Lasagna
2 (16 oz) Curly's BBQ Pulled Pork
1 tbsp olive oil
1 (9 oz) package oven ready lasagna noodles
1 (16 oz) package shredded mozzarella cheese
1 (16 oz) package cheddar cheese
1 (16 oz) container ricotta cheese
1 egg (beaten)
¼ tsp salt
¼ tsp black pepper
¼ cup shredded mozzarella cheese (reserved for the end)
Preheat the oven to 425 degrees.  In a baking dish, grease the bottom with olive oil.  In a mixing bowl, combine the ricotta cheese, egg, salt and pepper.  In another bowl, combine the shredded cheddar cheese and mozzarella cheese.  Spread a layer of the Curly's BBQ Pulled Pork on the bottom a baking dish.  Spread the ricotta mix on next and then sprinkle some of the cheddar and mozzarella cheese on top.  Top with a layer of the oven ready lasagna.  Repeat this layering process two more times until you have 2-3 layers of the Pork/Cheeses with the top finishing with the pork/cheese mix.  Bake for 20 minutes.  Top with the reserved shredded mozzarella and put under the broiler for an additional five minutes.  Once complete, let the lasagna sit for five minutes and then serve!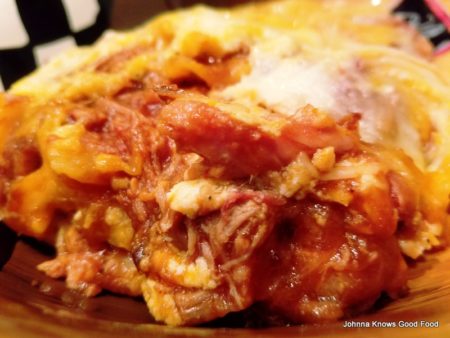 *Johnna's Tip:  Have fun with garnishes!  Try some diced up jalapeno peppers or Italian parsley.
Category: Product Review, Recipes
Johnna French is a Harlem NY native with deep roots in Panama, Washington, DC and North Carolina. All four places have heavily influenced her life and the foods she loves today. After graduating Howard University School of Law and beginning her life as a young professional in the city she was led to start Johnna Knows Good Food in November 2007 to keep family, friends and colleagues updated on where to go and what to eat while dining in the nation's capitol. French, who still practices law, leads a team of three writers to cover the ever expanding Washington, DC food scene. French has been featured in print and television, appearing in Washingtonian Magazine and is a regular contributor to various local TV affiliates including WUSA 9, FOX 5 DC and WJLA (ABC Affiliate) News Channel 8. During the 2016-2017 football season, Johnna aired on Comcast Sports Mid-Atlantic (CSN) show, Redskins Life, as the weekly tailgate host. Johnna is currently a regular contributor to the FOX Baltimore Weekend morning show.
---