Things I love about D.C.:  how retro and new school it can be at the same time.  Bringing back drive-in movies to the D.C. scene has just changed my whole date night.  Being an 80's baby means I have no true recollection of seeing a movie in this forum, my movies have all been in air-conditioned theaters.  The things I dreamt of experiencing in movies are now coming to fruition.  Don't have a car or are not interested in keeping it steamy in your car?  Try Washington City Paper, in partnership with Events DC, outdoor movie screenings this summer.  Deets on both below.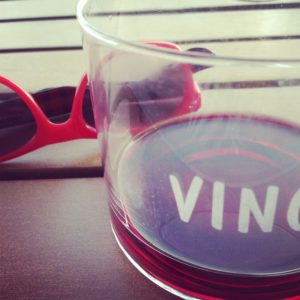 Union Market, in northeast D.C. district, has kicked-off its drive-in movie summer series.  The series is held on the first Friday of every month from now (July) through October.  Next up:
Friday, August 5, 2016 – Ratatouille
Friday, September 2, 2016 – Grease
Friday, October 7, 2016 – Ghostbusters
When:  Gates open at 6:30 p.m. Gates close at 8:30 p.m. Film begins at 8:00 p.m/sunset.
Where:  Union Market parking lot, 1305 5th Street NE, Washington, DC 20002
Washington City Paper has partnered with Events DC for a series of outdoor movie screenings this summer at different sites around the city. All seating for screenings begin at 6:30 pm with movies starting at dusk and they are FREE.  Next up:
Carnegie Library (East Lawn- Tuesdays) 801 K Street NW
July 19- Ghostbusters
July 30- Bridesmaids
August 2- Back to the Future
August 9- The Princess Bride
Gateway (Wednesdays) 2700 Martin Luther King Jr Ave SE
July 13 – Aladdin
July 20 –Minions
July 27 – Jurassic World
RFK ( DC Armory Mall-Thursdays) 2001 E. Capitol Street SE
July 14 – Cool Runnings
July 21 – The Sandlot
July 28 – Bring It On
Category: Announcements, Washington D.C.
Johnna French is a Harlem NY native with deep roots in Panama, Washington, DC and North Carolina. All four places have heavily influenced her life and the foods she loves today. After graduating Howard University School of Law and beginning her life as a young professional in the city she was led to start Johnna Knows Good Food in November 2007 to keep family, friends and colleagues updated on where to go and what to eat while dining in the nation's capitol. French, who still practices law, leads a team of three writers to cover the ever expanding Washington, DC food scene. French has been featured in print and television, appearing in Washingtonian Magazine and is a regular contributor to various local TV affiliates including WUSA 9, FOX 5 DC and WJLA (ABC Affiliate) News Channel 8. During the 2016-2017 football season, Johnna aired on Comcast Sports Mid-Atlantic (CSN) show, Redskins Life, as the weekly tailgate host. Johnna is currently a regular contributor to the FOX Baltimore Weekend morning show.
---