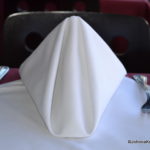 In the era of selfies, tagging Facebook pics and everyone from the age of 9 (yes, 9) having a smart phone, it is pretty hard to avoid the snapping of pictures in any given space.  This week's Etiquette Tip speaks to the constant tagger:  To Tag or Not to Tag, that is the question?  With the new settings on Facebook, it makes it easier to weed out those tags that you do not want anyone else to see (*simply, turn your Tagged setting to "Only Me").  The etiquette comes in where you have that one friend that insists on posting on their page and tagging you with the most unflattering photos of yourself.  What a jerk?
Tagging is your own prerogative because you are entitled to your own page, space, account, but please be mindful that not everyone is as care free in sharing as you are in the social media atmosphere.  Also, please be mindful of what you would want someone to post of you.  Would you be ok with that sleeping photo of you with drool rolling down your face making someone's profile pic??  I think not.
Category: Etiquette Tuesday
Johnna French is a Harlem NY native with deep roots in Panama, Washington, DC and North Carolina. All four places have heavily influenced her life and the foods she loves today. After graduating Howard University School of Law and beginning her life as a young professional in the city she was led to start Johnna Knows Good Food in November 2007 to keep family, friends and colleagues updated on where to go and what to eat while dining in the nation's capitol. French, who still practices law, leads a team of three writers to cover the ever expanding Washington, DC food scene. French has been featured in print and television, appearing in Washingtonian Magazine and is a regular contributor to various local TV affiliates including WUSA 9, FOX 5 DC and WJLA (ABC Affiliate) News Channel 8. During the 2016-2017 football season, Johnna aired on Comcast Sports Mid-Atlantic (CSN) show, Redskins Life, as the weekly tailgate host. Johnna is currently a regular contributor to the FOX Baltimore Weekend morning show.
---