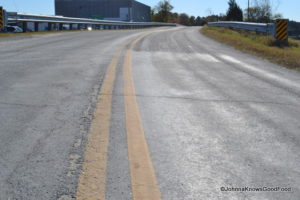 After a recent visit to the Washington Travel and Adventure Show, Ryan, of JKGF, gathered a few places to get out of town without having to factor in airfare.  Check it out:
NORFOLK, VA
How Far? 3-3.5 hours
Why Norkfolk? Because it's festival central!
Norfolk, Virginia just might take the cake for the region when it comes to the most number of food and wine festivals throughout the year. From the bayou to beer, there's sure to be a festival for you during your stay in Norfolk. Located just XX-miles outside of DC, Norfolk sits on the heart of the Virginia waterfront. If you're a self-professed wino, why not plan a weekend getaway around the 8th Annual AT&T Spring Town Point Virginia Wine Festival? On May 3rd and 4th, 2014, you can look forward to sampling wine from over 25 Virginia wineries in Town Point Park in downtown Norfolk.
If beer is more your speed, hitting Norfolk a couple weeks later for their 13th Annual Virginia Beer Festival is worth the wait! Beer fanatics can enjoy sampling over 125 taps of international premium beers, hand crafted domestics and local brews. The two-day festival on May 17th and 18th is one of the most popular beer festivals in the Mid-Atlantic region. Norfolk is also home to a few microbreweries which are definitely worth touring during your stay. You can also look forward to live music performances and food, as the beer festival coincides with the Virginia Arts Festival (add more detail here).
Missed out on Mardi Gras? Plan a weekend or mini-summer getaway that will be sure to get you a taste of all things Cajun without heading down to New Orleans (the Big Easy?).  This year marks the 25th Annual AT&T Bayou Boogaloo & Cajun Food Festival in Norfolk on June 19-22, 2014.  Festival guests can plan to feast on fresh crawfish straight out of Louisiana, jambalaya, gumbo, etouffee, alligator, muffuletta, andouille, and of course, beignets. New Orlean's own Abita Brewing Company will be serving up an array of beers and New Orleans crafted Southern Comfort Hurricanes will help wash down mouthfuls of spicy, seasoned cuisine. And if that's not enough to look forward to, there will be live music from the bayou, art and hand-crafted souvenirs courtesy of The Arts Market of New Orleans to supply souvenirs.
If your summer is already booked up, you can still make it to Norfolk in the fall for their 27th Annual AT&T Town Point Virginia Wine Festival. Rightfully so, Wine Enthusiast Magazine named Virginia one of then 10 best wine travel destinations in the world. This festival, on October 18th and 19th, boasts even more wines than its spring counterpart—exposing winos to wine from over 30 wineries and over 200 unique Virginian wine varieties. Live music will be the soundtrack to your experience, with gourmet food to compliment your taste buds and perhaps even a bottle (or three) to take back to DC.
FRONT ROYALE, VA
How far? Just under 1.5 hours
Why Front Royale? Because their chocolate is so good it's almost too good to be true
Calling all chocoholics—Front Royale, Virginia is home to Shenandoah Confections, a local hotspot known for their handmade, award-winning artisan chocolates made with imported Belgian chocolate. Sample dozens of melt in your mouth fudge flavors  and other chocolate feats at Shenandoah Confections, who gets all of its chocolately goodness from Chocolate Moonshine Co., a Pennsylvania-rooted chocolatier. For a more adventurous food and wine experience, travel along the Blue Ridge Whiskey Wine Loop which will take you on a tour around the Northern Blue Ridge Mountains, stopping along the way at wineries, a whiskey distillery and craft eateries.
Front Royale is also home to Miller Winery—a budding micro winery founded in 2012. The Millers started making wine in their home until it grew into a full-fledged business. Their handcrafted wines bottle up grapes from their own vineyard as well as partner vineyards in Virginia.
History buffs can take advantage of the Battle of Front Royale driving tour, where you'll take a trip back in time in the shoes of soldiers and citizens during the early 1860's. Historic homes are just one highlight of the tour and if that's not enough, historic land once surveyed by George Washington can be explore just five miles outside of downtown Front Royale.
LEHIGH VALLEY, PA
How far? 3-3.5 hours
Why Lehigh Valley? Because there's something about family-owned wineries and breweries
Didn't know beer and grilled cheese go together like peanut butter and jelly? ArtsQuest, a non-profit that celebrates the arts (yes, food is an art), April 6th "Perfect Pairing" event will change your mind. Spend a Sunday afternoon sampling four different pairings like Porter Cheddar & Brown Sugar Bacon on Irish Brown Bread paired with Left Hand Brewing Company Milk Stout or Challah, Pear Butter, Sweet Mascarpone & Serrano Ham Sandwich, paired with Wolaver's Wildflower Wheat.
Saturday or Sunday in Lehigh Valley can be spent along the The Lehigh Valley Wine Trail or Lehigh Valley Ale Trail. Winos can expect to taste wines from award-winning eight unique, family-owned vineyards and wineries. Over 50 wines are made from Chambourcin, the trails signature grape. The Ale Trail isn't actually a trail—just four stops at the valley's best microbrew bars.
Want to preview Lehigh's food offerings from afar? Check out their online "Foodie Friday" feature, a weekly profile of local chefs, their favorite ingredients and secret recipes that you probably won't find in their restaurants.
DELAWARE
How far? 1.5-3 hours
Why Delaware? Because there's more to explore than just casino and beaches
Do you dare to Delaware for something other than the casinos or beaches? You might be pleasantly surprised. The Delaware Wine and Ale Trail is a collection of 13 wineries and breweries that will treat your taste buds to a trip spanning Wilmington's riverfront to the coast of the Atlantic Ocean. Stamping your commemorative passport along the way is highly suggested—visit eight locations and send your completed passport to qualify to receive a souvenir Delaware Wine and Ale Trail wine glass or mug. Tours and tastings are strongly encouraged. The Delaware Culinary Trail spans 24 restaurants across the state—visiting five in each region will earn you the, "First State Plates: Iconic Delaware Restaurants and Recipes!" limited edition cookbook.  Visiting regions could easily be made into multiple weekend trips.
WILLIAMSBURG, VA
How far? 2.5-3 hours
Why Williamsburg? Because there's more than just Colonial Williamsburg
Fall is a great time to visit Williamsburg. This fall, experience "The Taste Tradition,"  in Colonial Williamsburg, a weekend of food and wine tastings starting August 30, 2014 that features wine seminars, tastings, special dinners, and a culinary experience that will transport your taste back in time. Nearby Yorktown, entices visitors with its Wine Garden, signature bushels of Virginia peanuts and annual wine festival in early October. Yorktown Market Days, starting in mid-May through September, features fresh produce, seafood, baked goods, specialty flowers, coffee beans and crafts.
Category: Announcements, Travels, VA, Washington D.C.
Johnna French is a Harlem NY native with deep roots in Panama, Washington, DC and North Carolina. All four places have heavily influenced her life and the foods she loves today. After graduating Howard University School of Law and beginning her life as a young professional in the city she was led to start Johnna Knows Good Food in November 2007 to keep family, friends and colleagues updated on where to go and what to eat while dining in the nation's capitol. French, who still practices law, leads a team of three writers to cover the ever expanding Washington, DC food scene. French has been featured in print and television, appearing in Washingtonian Magazine and is a regular contributor to various local TV affiliates including WUSA 9, FOX 5 DC and WJLA (ABC Affiliate) News Channel 8. During the 2016-2017 football season, Johnna aired on Comcast Sports Mid-Atlantic (CSN) show, Redskins Life, as the weekly tailgate host. Johnna is currently a regular contributor to the FOX Baltimore Weekend morning show.
---