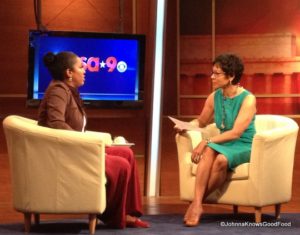 This morning I visited WUSA-9 to share the areas Top Shutdown Deals and How to Find Them.  For those that missed it, check it out here and below is the full list of some places to check out:
Top Five Ways to find Deals in the District:
1. Washington City Paper (Young & Hungry Section): http://www.washingtoncitypaper.com/blogs/youngandhungry/2013/09/30/the-essential-guide-to-food-and-drink-government-shutdown-specials/
2.  Eater: http://dc.eater.com/archives/2013/10/02/these-deals-will-continue-until-the-shutdown-ends.php
3. The Washington Post Going Out Guide: http://www.washingtonpost.com/blogs/going-out-guide/wp/2013/10/01/the-nonessential-government-workers-guide-to-cheap-shutdown-eats/
4. WTOP Live Blog: http://liveblog.wtop.com/Event/Furlough_Freebies_Food_drinks_and_more?Page=1
5.  Twitter:  www.twitter.com with hash tags #shutdown, #deals and/or #shutdowndeals
Top Five Deals:
1.  Jose Andres Jaleo, Zaytinya and Oyamel are giving away Free sandwiches to furloughed employees from 3 pm to 5 pm through the end of the shutdown with a government ID.
2.  Pork Barrel BBQ offers government workers with ID a Free sandwich everyday until the end of the shutdown.
3.  Free brewery tours for government employees at Flying Dog, a local brewery, located in Frederick, MD.
4.  Ripple offers happy hour for government employees the entire time it is open.
5.  DC Reynolds offers Buy One, Get One Free everyday that the government is shutdown and government ID is not necessary.
6.  Righteous Cheese offers a free mini-pairing of Thornbridge Halcyon IPA and Montgomery's Cheddar to government workers on weekdays.
7.  Shaw's Tavern offers $2 house wines and draft beers to furloughed government workers.
8.  Capital Lounge offers a free draft beer to government workers daily for the remainder of the shutdown.
9.  Art & Soul hosts shut down happy hour from 4-8 p.m, where the second drink is on the house with a government ID.
10.  Mango Mike's is offering a free order of nachos or quesadillas to furloughed employees.
Honorable Mentions
1.  Piola offers government workers 40% off menu items and $3 beer with ID.
2.  Osteria Marzano has a few happy hour specials for government employees including 50% off pizzas, $3 draft beers and $4 house liquors.
3.  The Coupe offers 50 cent deals from 2-8 p.m.  Deal is open to all during the extended happy hour.
4.  Granville Moore's offers $1 Stellas until the end of the shutdown.
5. Roti Mediterranean Grill Furlough Friday's:  Federal employees can show their ID to get half off their meal at all 9 DC locations every Friday until the shutdown ends.
Category: Announcements, Food.Fun.Stuff., Washington D.C.
Johnna French is a Harlem NY native with deep roots in Panama, Washington, DC and North Carolina. All four places have heavily influenced her life and the foods she loves today. After graduating Howard University School of Law and beginning her life as a young professional in the city she was led to start Johnna Knows Good Food in November 2007 to keep family, friends and colleagues updated on where to go and what to eat while dining in the nation's capitol. French, who still practices law, leads a team of three writers to cover the ever expanding Washington, DC food scene. French has been featured in print and television, appearing in Washingtonian Magazine and is a regular contributor to various local TV affiliates including WUSA 9, FOX 5 DC and WJLA (ABC Affiliate) News Channel 8. During the 2016-2017 football season, Johnna aired on Comcast Sports Mid-Atlantic (CSN) show, Redskins Life, as the weekly tailgate host. Johnna is currently a regular contributor to the FOX Baltimore Weekend morning show.
---