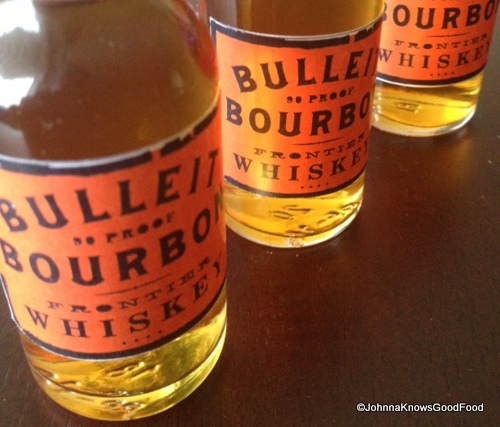 If you are a lover of whiskey, then you should have already visited Jack Rose Dining Saloon or you should be on your way.  The Adams Morgan restaurant boasts the largest collection of whiskey in the western hemisphere.  With a massive bar on the main floor, an open air terrace and a newly added speakeasy in the basement, there are multiple ways for you to take down your rye.  In my ideal whiskey world, I would sip it the way I did on a recent visit to Jack Rose:  with the modern day bourbon guru, Tom Bulleit.  To be surrounded and responsible for some of the best bourbon out there, Tom Bulleit is one of the most humble individuals I have met in this industry.  He shared his journey from being an attorney turned full-time bourbon creator with a small audience of enthusiastic bourbon lovers.  Of course, this made my agenda.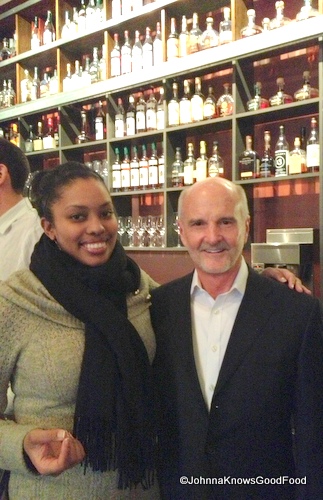 Here I am, sipping bourbon, picking Tom Bulleit's brain on rye and surrounded by the walls filled with whiskey…was this a dream or real life?  Bulleit Bourbon is well-known for its high rye content and long aging process, which accounts for some of the best bourbon in my opinion.  It should be taken in slowly toward the back of the mouth, moved toward the tip of the tongue and slowly swallowed for the full effect or at least that's what I took away from the brief lesson in bourbon consumption provided by the Master of Whisky, Ewan Morgan.  For those that are not comfortable taking bourbon straight, then you should try one of the recipes below created by Jack Rose.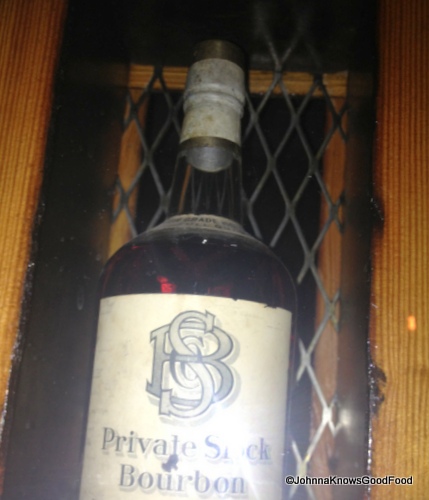 For those that are interested in bourbon, straight up, no chaser, then take my advice:  Bulleit Bourbon.  Smooth, floral and spicy all in one sip equals your typical Bulleit Bourbon experience.  The complex flavors that enter and essentially sit on the tip of your tongue exhibit the versatility that Bulleit has used to distinguish it from the rest.  I wish I could say this is best enjoyed in the company of Tom Bulleit but he's a busy man making the world a better bourbon.  Instead I'll leave you with a hint of where you could feasibly enjoy your next glass:  It sits low on the noon hour with a long, chilled hallway to its path (*the new speakeasy, clearly)…
Category: Alcoholic beverages, Food.Fun.Stuff., Washington D.C.
Johnna French is a Harlem NY native with deep roots in Panama, Washington, DC and North Carolina. All four places have heavily influenced her life and the foods she loves today. After graduating Howard University School of Law and beginning her life as a young professional in the city she was led to start Johnna Knows Good Food in November 2007 to keep family, friends and colleagues updated on where to go and what to eat while dining in the nation's capitol. French, who still practices law, leads a team of three writers to cover the ever expanding Washington, DC food scene. French has been featured in print and television, appearing in Washingtonian Magazine and is a regular contributor to various local TV affiliates including WUSA 9, FOX 5 DC and WJLA (ABC Affiliate) News Channel 8. During the 2016-2017 football season, Johnna aired on Comcast Sports Mid-Atlantic (CSN) show, Redskins Life, as the weekly tailgate host. Johnna is currently a regular contributor to the FOX Baltimore Weekend morning show.
---