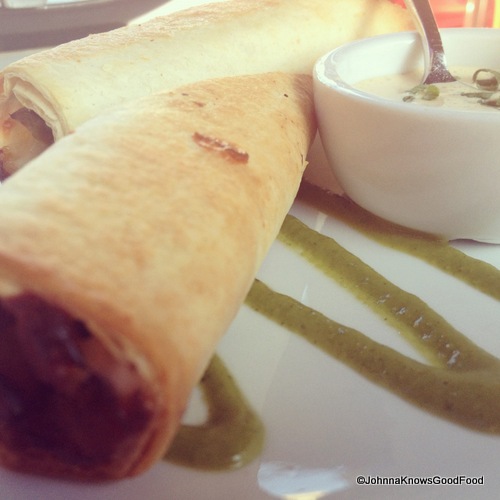 The DC happy hour scene is massive.  Visiting a restaurant and hearing that they do not have a happy hour is analogous to visiting a place that is still Cash Only.  Who does that anymore?!?  Restaurant 901 joined the Renaissance Hotel in the summer of 2011 with a patio that was obviously born for happy hour.  Now I know what your thinking: why am I talking about a restaurant that opened in 2011 and its patio in the middle of winter??  JKGF is a blog about my adventures in dining and cooking so I stay true to the roots by sharing these experiences.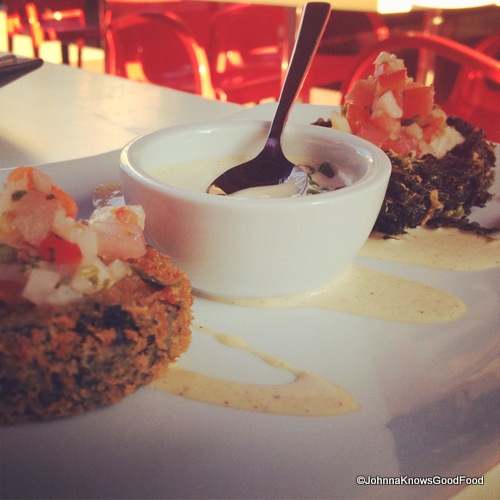 901 is one of my favorite happy hour destinations in the city because of three reasons: (1.) Plenty of space to sit and order drinks from the bar.  As I get older, fighting for elbow room is so not attractive after working 10 hour days. (2.) The drinks specials fit nicely with my budget.  The $5 red or white wine or $7 Brut is a deal in this town.  (3.)  The restaurant offers happy hour bites that actually taste good.  Often times I am disappointed by happy hour small plates because they are overcooked pieces of spring rolls but 901 does a good job at making the bites worth the calories.  My picks are the Hoisin Duck Rolls and Crab Cake Sliders.
Category: Announcements, Food.Fun.Stuff., Washington D.C.
Johnna French is a Harlem NY native with deep roots in Panama, Washington, DC and North Carolina. All four places have heavily influenced her life and the foods she loves today. After graduating Howard University School of Law and beginning her life as a young professional in the city she was led to start Johnna Knows Good Food in November 2007 to keep family, friends and colleagues updated on where to go and what to eat while dining in the nation's capitol. French, who still practices law, leads a team of three writers to cover the ever expanding Washington, DC food scene. French has been featured in print and television, appearing in Washingtonian Magazine and is a regular contributor to various local TV affiliates including WUSA 9, FOX 5 DC and WJLA (ABC Affiliate) News Channel 8. During the 2016-2017 football season, Johnna aired on Comcast Sports Mid-Atlantic (CSN) show, Redskins Life, as the weekly tailgate host. Johnna is currently a regular contributor to the FOX Baltimore Weekend morning show.
---