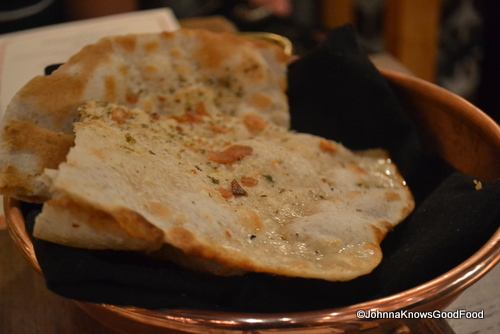 1. BGR (The Burger Joint) is trying to save asparagus! Where is it going? The Green Standard Fries, grilled asparagus spears, on the restaurants menu has not been a fan favorite and is in danger of being removed from all of the BGR locations.  The company founder, Mark Bucher has announced a Save the Asparagus Campaign from May 15-June 15 to keep the less than popular food item on the menu.  In an effort to keep something "green" on the menu, the founder is encouraging patrons in BGR restaurant's to order up the Green Standard Fries so that it will not become extinct in the BGR chain (*serveral managers and franchisee owners are ready to see the green stuff go due to lack of sales).  I love the fact that a burger joint has something as green and tasty as asparagus on the menu.  I know what I'll have alongside my burger over the next month…
2.  On May 17, 2012,  Friends of the National Zoo will host the human species at ZooFari, from 6:30 p.m. to 9:30 p.m. Guests are invited on a culinary safari to sample gourmet fare from more than 100 of the D.C. area's restaurants including Citronelle, Marcel's, Equinox, 1789 Restaurant, and Graffiato.  In addition to samples, there will be a zoo themed cake decorating contest hosted by Top Chef finalists Mike Isabella and Spike Mendelsohn, and Equinox and Watershed owner, Todd Gray.  ZooFari benefits many Zoo initiatives, from new and improved exhibits, such as American Trail (opening Labor Day weekend), to conservation and research programs dedicated to the survival of species such as the Asian elephant, tiger, and cheetah.
3. Michel Richard Citronelle and The Latham Hotel host Summer Hope, an evening of fashion, food and fun on Wednesday, June 6, 2012 to benefit St. Jude Children's Research Hospital.  Michel Richard's savory and sweet hors d'oeuvres will be passed throughout the evening, and specialty cocktails will flow from the Fashionista Bar, all to the pumping sounds of DJ Panama.  Guests will have a chance to snag some pretty spiffy door prizes including dinners at Michel Richard Citronelle, weekend stays at The Latham Hotel in Georgetown, and a spa package at Saks Fifth Avenue at Tysons Galleria.
4. Sound Bites is back!  DC Central Kitchen and the 9:30 Club's annual event of all you can eat food plus music with proceeds going toward combating hunger.  The event would not be complete without music which will have headliners such as The Archives.  The event will be held on May 20, 2012 from 5 pm- 10 pm @ the 9:30 club.  Tickets are $40 and can be purchased online at www.ticketfly.com or the 9:30 Club and Merriweather Post Pavilion box offices.
5.  The "Benefits of Chocolate" Gala will be held on Saturday, May 19, 2012, at the Stroke Comeback Center.  The Gala will be held at the 7-bedroom, 6-bath Castle estate located at 612 Rivercrest Drive, McLean, VA, from 6:30 to 10:30 p.m.  To satisfy the taste buds the event will feature tastings of wine and gourmet chocolate and savory fare.  Entertainment will be provided by the Ethan Foote Trio.  Tickets are on sale for $100 through the Stroke Comeback Center website www.StrokeComebackCenter.org or by calling (703) 255-5221.
Category: Announcements, Food.Fun.Stuff., Washington D.C.
Johnna French is a Harlem NY native with deep roots in Panama, Washington, DC and North Carolina. All four places have heavily influenced her life and the foods she loves today. After graduating Howard University School of Law and beginning her life as a young professional in the city she was led to start Johnna Knows Good Food in November 2007 to keep family, friends and colleagues updated on where to go and what to eat while dining in the nation's capitol. French, who still practices law, leads a team of three writers to cover the ever expanding Washington, DC food scene. French has been featured in print and television, appearing in Washingtonian Magazine and is a regular contributor to various local TV affiliates including WUSA 9, FOX 5 DC and WJLA (ABC Affiliate) News Channel 8. During the 2016-2017 football season, Johnna aired on Comcast Sports Mid-Atlantic (CSN) show, Redskins Life, as the weekly tailgate host. Johnna is currently a regular contributor to the FOX Baltimore Weekend morning show.
---