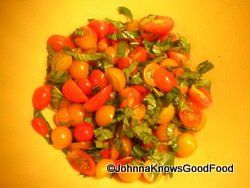 Every big city in the country has an impressive selection of restaurants —whether it's Chicago's experimental scene or New York's ultra-fancy supper clubs, metropolitan areas have traditionally been the best places to find high-end cuisine. But many diners ignore the Midwest, what's usually known as "flyover country" for folks on the coasts. But through small town collaboration, online education and communication between farmers and consumers, the local food movement has made the Midwest home to some exciting local food developments.
The success of local food and farming has spawned a number of "farm-to-table" restaurants, operations that embrace the philosophy of delivering quality meals made from locally grown produce and locally raised cattle. What began as a rejection of big-business food production has blossomed into an industry of farmers, chefs and artisans that offer diners great meals, made from the freshest ingredients. Travelers looking for a unique experience should look to the Midwest for some of the best farm-to-table restaurants in the country.
Nestled outside a small town about an hour north of Indianapolis, Joseph Decuis offers diners the chance to see their meals made—literally—from start to finish. The Decuis farm pavilion is open to visitors, and can be used for special events. And their outdoor kitchen allows guests to watch the chefs make gourmet meals from ingredients picked just yards away from their tables. In addition to a store where their products can be purchased, there's also an inn for diners who'd like to experience a night on the farm.
Foodies in the Chicago area can drive a couple of hours south to Downs, Illinois and visit Epiphany Farms, a farm that focuses on providing sustainable, organic foods using environmentally-friendly techniques. Epiphany Farms also offers "educational dinner parties," where guests learn more about how their food is grown and why sustainable farming is so important. They're also planning to open a permanent restaurant this year in nearby Bloomington, Illinois.
You don't have to travel to a restaurant to experience farm fresh foods and ingredients. Many sustainable farms keep stores where visitors can purchase produce and meats to take home and cook in their own kitchens. Green Pastures Dairy, two hours north of Minneapolis, has switched from selling their products online to an on-site store. Along with dairy products, they also raise and sell poultry, beef and pork.
The Midwest is dotted with organic and sustainable farms throughout the region, and roadtrippers can harness the power of the Internet to find more culinary experiences. And if you're a resident of the Midwest, consider supporting your local food initiatives and co-ops. Green B.E.A.N. Delivery serves areas in Indiana, Ohio and Kentucky, and works with local farms and artisans to delivery organic produce, meats and other products to customers' homes. And the trend of city restaurants working with rural organic farms for supplies is taking off as well; so research your favorite eateries close to home to see if they're cooking local, too.
The local food movement is more than just a way to provide fresh, safe food to consumers—it's also an opportunity to learn more about how our food is grown, processed and cooked. Farm-to-table restaurants give diners the chance to appreciate the work and effort that goes into our meals every day.
Category: Food.Fun.Stuff.
Johnna French is a Harlem NY native with deep roots in Panama, Washington, DC and North Carolina. All four places have heavily influenced her life and the foods she loves today. After graduating Howard University School of Law and beginning her life as a young professional in the city she was led to start Johnna Knows Good Food in November 2007 to keep family, friends and colleagues updated on where to go and what to eat while dining in the nation's capitol. French, who still practices law, leads a team of three writers to cover the ever expanding Washington, DC food scene. French has been featured in print and television, appearing in Washingtonian Magazine and is a regular contributor to various local TV affiliates including WUSA 9, FOX 5 DC and WJLA (ABC Affiliate) News Channel 8. During the 2016-2017 football season, Johnna aired on Comcast Sports Mid-Atlantic (CSN) show, Redskins Life, as the weekly tailgate host. Johnna is currently a regular contributor to the FOX Baltimore Weekend morning show.
---