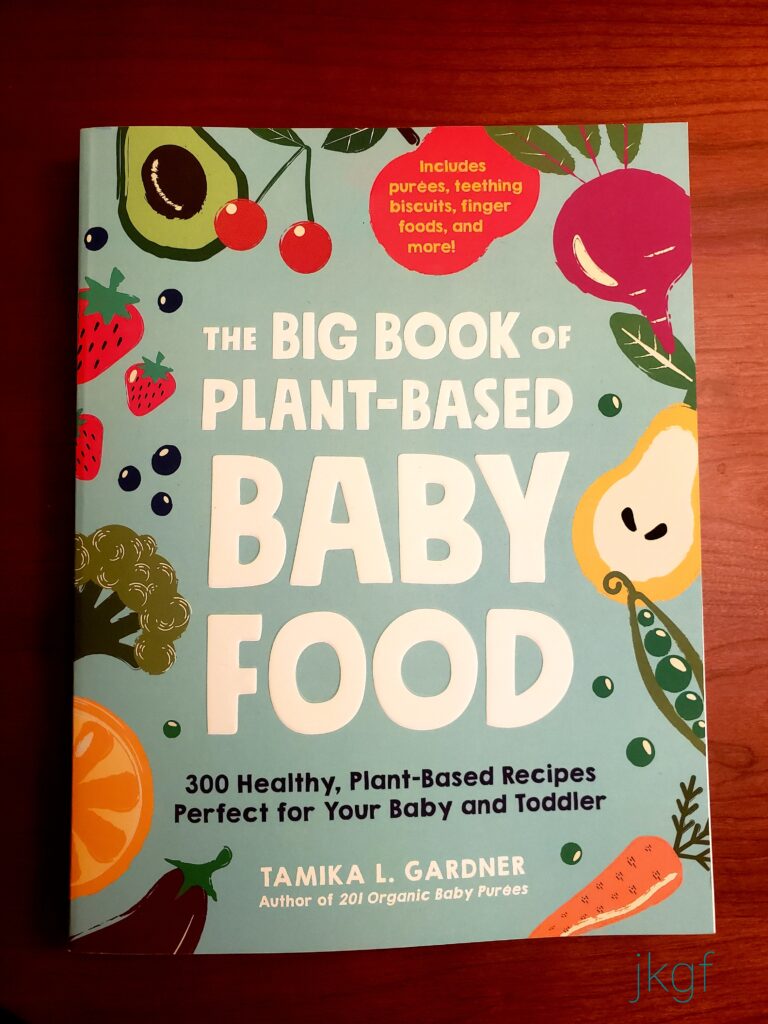 Loving this book. No need to sugarcoat it or create some sort of buildup for this post. "The Big Book of Plant-Based Baby Food" is the book that I wish I had on hand 2.5 years ago when I was juggling baby in one hand and playing experimental baby food cook in the other hand. These baby food recipes are TOO easy, so any busy Mom can get in the mix and get those healthy goodies to their child with ease. Top three reasons I suggest picking up a copy if you are stumped for from scratch baby food recipes?
The ingredients are SUPER healthy and all natural. The Cucumber Mashup, for example, is a combo of honeydew melon, English cucumber and fresh mint. Blend and you're done. And done.
There are 300 recipes. You will not get bored.
Most of the ingredients are easy to find. No going to 10 different stores to find some rare produce.
If you have ever wanted to make your babies food from scratch but were stumped for ideas, this should be added to your cookbook roster.
*Available here.
Category: health concious, Product Review
Johnna French is a Harlem NY native with deep roots in Panama, Washington, DC and North Carolina. All four places have heavily influenced her life and the foods she loves today. After graduating Howard University School of Law and beginning her life as a young professional in the city she was led to start Johnna Knows Good Food in November 2007 to keep family, friends and colleagues updated on where to go and what to eat while dining in the nation's capitol. French, who still practices law, leads a team of three writers to cover the ever expanding Washington, DC food scene. French has been featured in print and television, appearing in Washingtonian Magazine and is a regular contributor to various local TV affiliates including WUSA 9, FOX 5 DC and WJLA (ABC Affiliate) News Channel 8. During the 2016-2017 football season, Johnna aired on Comcast Sports Mid-Atlantic (CSN) show, Redskins Life, as the weekly tailgate host. Johnna is currently a regular contributor to the FOX Baltimore Weekend morning show.
---