The restaurant business, has boomed over the last few decades and as extravagant as this may sound the down-side is that with it came the expense of not just the luxurious cosmetic elements but also the more technical and practical elements that are needed to make it a resounding success. Things such as setting up costs, catering, storage and refrigeration or, cold rooms for bigger catering services with powerful and efficient storage capacity etc all these things cost money. If you're interested in finding out the costs towards starting up a catering service www.startups.co.uk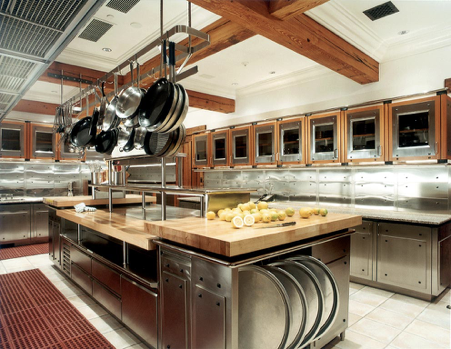 What's the solution?
Enter commercial refrigeration. As the name states, this type of refrigeration is mainly for commercial purposes. It is a refrigerator that's used as a cold-storage for popular businesses like Pubs, restaurants, hotels, whole-sale or private caterers and others. As do all refrigerators, this also serves the purpose of keeping food frozen and fresh.
After all your planning is done and it has come down to deciding on what would be the best commercial refrigerator for your business. So, whatever the niche of your restaurant or pub or the food store that you are opening, the equipment in your kitchen is possibly one of the most fundamental to its success.
In choosing the right refrigerator you will not only prolong the life and quality of your food but you will also increase the efficiency of your operation. One very important thing to remember is, when you choose a good-quality and long-lasting refrigeration system, you remove the risk of giving your customers any food borne diseases, through contamination. Which is one of the top restaurant's food restaurant get a bad rep and go out of business. To find out more about this refrigeration system click here
If you're in the business of opening up a restaurant or a pub and are looking for a way to stock your food products and ingredients without having to go through your stock frequently or purchase them regularly, this is the way to go. It's the biggest investment you will ever make. According to some sources the demand for commercial refrigeration globally, was about 36 billion in the year 2015 and will grow even further to at least 61 billion USD by the end of 2021. Needless to say, the competition is out there, but if you invest in the best equipment for yours, and in merchandise that last longer than your competitors, you will not go out of business any time soon.
Not to mention you don't really have a choice. According to the FDA (Food and Drug Administration) your products must be kept at a minimum of between 38 to 41 degrees Fahrenheit, and most regular fridges do not have the capacity for that.
Where should you look?
Selecting the right one for you needs a bit of research on your part. Ask yourself a few questions like, does the style fit your premises (size and shape)? Is it a reliable brand? Is it energy efficient? Does it have a warranty? Are there any delivery costs?
There are tons of options to choose from and lots of wholesalers that stock them. But to find a reputable company such as Iron Mountain Refrigeration that ticks all the boxes, would be a good place to start. Not only do they have an extensive range of both retail and commercial refrigeration equipment, that ranges from all of the below, but they also have free shipping nationwide not to mention their products come with LED lighting that is energy-efficient lowering your electricity costs significantly:
Deli cases
Commercial display refrigerators
Retail display refrigerators
Deep well bottle coolers
Counter Height Back Bar Coolers
Commercial Ice Makers
Beer Dispensers
Glass Froster Bar Freezers
Freezers for restaurant Kitchens
Dual Tap Kegerators
To name a few.
When your source of revenue comes out of the products that you stock in your refrigerator, it should be your top most precedence to invest in the ones that have the best quality and made from the best materials as well.
Category: Food.Fun.Stuff.
---