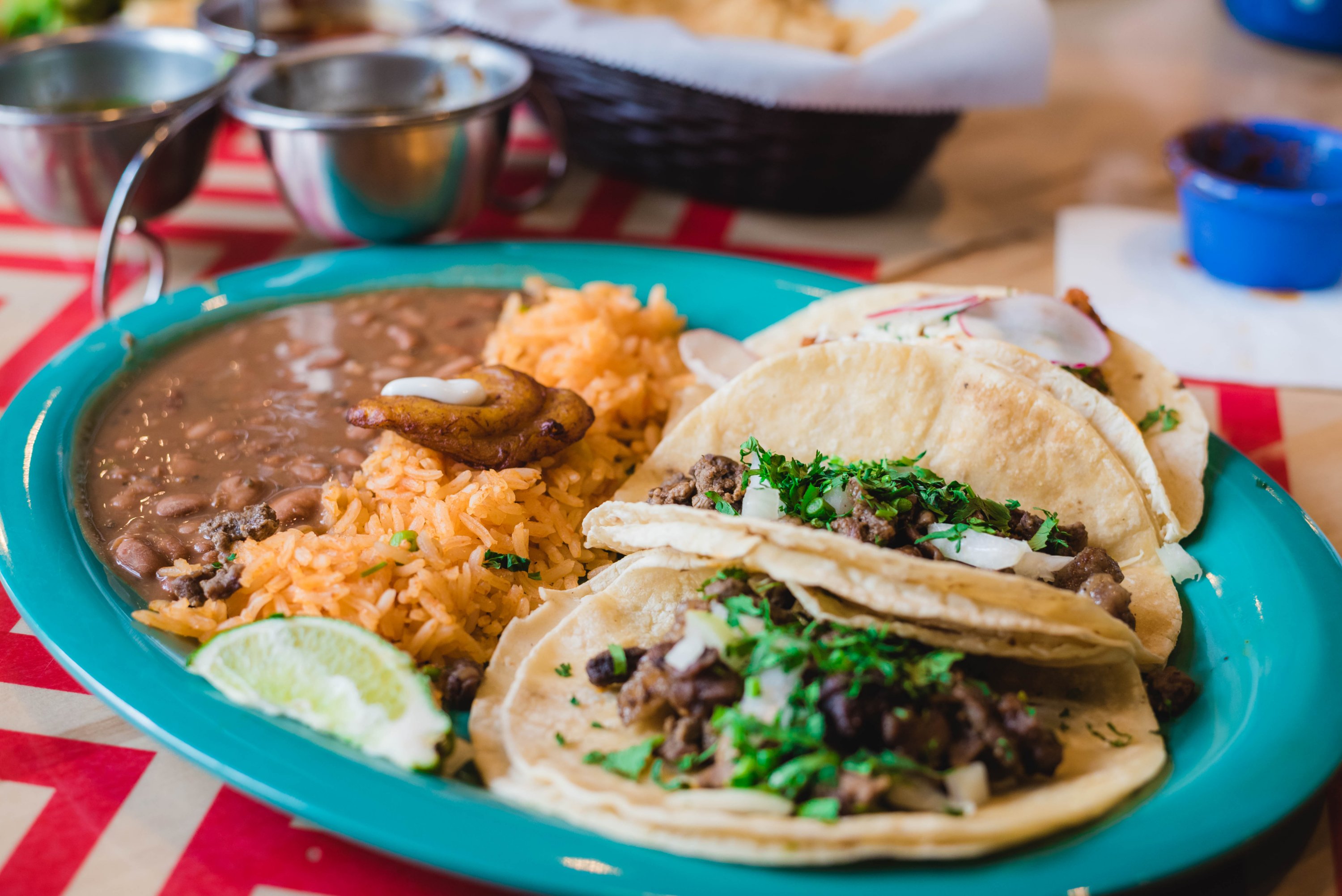 Mexican cuisine is one of America's favorite food options, with over 38,000 of these restaurants dispersed throughout the country. It's not hard to see why, with the delicate crunch of hard shell tacos or the excellent flavor of spicy enchiladas, Mexican cuisine is exquisite as well as casual. If you're a Vegas native or just passing through, here are some of the best Mexican cuisine spots in the city.
1. Juan's Flaming Fajitas
Juan's Flaming Fajitas and Cantina is one of the top-rated Mexican restaurants in all of Las Vegas, with an impressive four out of five-star rating on most major rating sites, including Google reviews and Yelp!.
Carnitas, fajitas and more fill the air with taste-bud enticing scents, and the cantina provides whatever drinks you're looking for to satisfy your thirst. Brunch, lunch, and dinner all have their own menus at this great restaurant, so you can have Mexican any time of the day.
The restaurant received Trip Advisor's Certificate of Excellence in 2018 and continues to maintain its reputation as one of the best Mexican restaurants in the area. See for yourself why its patrons keep coming back!
2. Tacos El Gordo
Family owned and operated, Tacos El Gordo has been around since 1998, with its first location appearing in San Diego that same year, and another location opening in Vegas in 2010. Since then, several more locations have sprung up in the Vegas area. For the last nine years, this restaurant has provided a truly authentic Mexican experience to its numerous clientele.
With homemade corn tortillas, top grade meats and freshly sourced ingredients, this restaurant's focus on quality and homemade excellence are what makes it so uniquely qualified to provide the patron with authenticity and quality.
Next time you're passing through Vegas, be sure to stop at Taco El Gordo to enjoy a hand made tortilla and discover why this family owned business retains such high favor with restaurant goers.
3. Borracha Mexican Cantina
Borracha has a pretty unique theme to its interior design, focusing on Dia de Muertos, or the Mexican holiday "The Day of The Dead". This tradition focuses on welcoming the spirits of dead relatives and ancestors back into the world of the living for a few nights in October/November.
The skull decor inside Borracha is sure to make your Mexican cuisine feel all the more authentic. With an impressive drinks lists and a great dinner menu, this restaurant is highly rated and preferred for its unique atmosphere.
This one of a kind > Henderson Mexican Restaurant features made-from-scratch tortillas because anything else is just unauthentic and the taste difference is definitely there. Why settle for less when you can have hand made food, unique ambiance, and a drinks menu to keep you satisfied all night?
4. Bandito Latin Kitchen
Bandito Latin Kitchen and Cantina is located just three blocks from the Vegas Strip, so you can experience the hustle and bustle of Vegas without being in the heart of the commotion. A locally owned and operated restaurant, the spot boasts high-quality ingredients "without the price tag".
With a dedicated staff and an extensive menu, the restaurant provides a refreshing take on the Mexican cuisine market. It features your favorite staples including tacos and enchiladas, and some unique, less known dishes, such as Sopes.
The restaurant is only a few years old, opening up in 2017, but since then it has its fan base and now serves as one of the best rated Mexican-American restaurants in the Vegas area. With a massive 4,000 square foot space, an outdoor patio, and large windows, you'll get a great view of the Strip while you enjoy your authentic Mexican cuisine.
5. El Dorado Cantina
This Mexican restaurant prides itself on authentic cuisine and a dedicated staff that is determined to make your trip a memorable one. The restaurant has excellent reviews on both and boasts a loyal customer base that keeps coming back for more.
With 181 seats, it's one of the larger Mexican spots in Vegas, and sources ingredients only from sustainable sources throughout the U.S. Their ingredients are free of pesticides, steroids, and antibiotics, so you can be sure what you're eating is safe and tastes great.
The restaurant also has an impressive drinks list, featuring over 100 tequila varieties, red, white, and sparkling wine, domestic, import, and craft beers, and bottle service on spirits. You're sure to find the right drink to match your authentic Mexican cuisine with a list like that. Tequila has become almost a staple for Mexican food, so why settle for less than 100 different varieties elsewhere?
6. Serrano's Mexican Grill
Serrano's is a family-owned Mexican spot that also makes its tortillas and other ingredients from scratch daily. You just can't do better than homemade ingredients, and Serrano's prides itself on the quality and craftsmanship of its foods.
With all of your favorites, including tacos, guacamole, and pico de gallo, this Mexican restaurant has something for everyone in its extensive menu. An excellent customer service rating, coupled with high-quality foods makes this spot a go-to for anyone with a taste for Mexican food.
Why Settle For Less?
Mexican cuisine has a tradition of excellent ingredients and homemade staples like tortillas. When you choose a Mexican restaurant, settling for less than top quality can only mean you're not getting the full authenticity of this wonderful culture. Don't settle for less than authentic; choose restaurants with fresh ingredients and careful craftsmanship.
Category: Washington D.C.
---