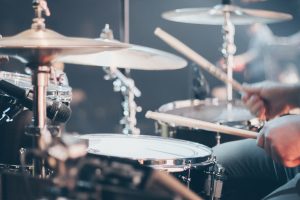 Live bands are normally hired to perform at weddings, parties and corporate events. As a matter of fact, a live band is more entertaining than a DJ. This is because it makes the occasion you are throwing to be memorable. Besides that, it helps in setting the mood of the event. The quality of performance you will get from a band will determine whether your guests will break into dance or prefer to remain seated throughout the event.
When you pick the right live band, you will not have to push people to attend your event. The energy in the music will make everyone including gate crashers wish that the event doesn't come to an end. However, selecting a band can be a bit tricky especially if you have never done it before. This is due to the fact that you may not know the questions to ask when interviewing a live band that you want to hire for an occasion. Below is a checklist that can guide you in ensuring that you get what you pay for.
Price
It's recommended you first agree on price before signing the contract. This will ensure that both parties are reading from the same page. Knowing how much a live band charges will also help you in budgeting for the occasion. There are bands that charge a flat rate figure while others prefer to be paid on hourly basis. The rate they charge is usually determined by the number of members. This is because the proceeds that they get from live performances have to be shared among band members.
A larger band will therefore charge more than a smaller band. The advantage of large bands is that they are able to maintain a high level of energy in an event. A renowned band will also charge a premium price than another band that is yet to make a name for itself. All in all, you should hire a live band that charges a fair price without compromising on quality of performance. You should also agree on the amount of money that you will pay as down payment and when the other balance should be cleared.
Sound and Dressing
Sometimes you may want to hire a band that you have never seen in a live concert. But before you hire any band, it's important you take time to analyze the quality of their sound. Since they may not be able to do a demo, you should insist on viewing their recorded performances in past events so that you can get a feel of their quality.  The sound quality is usually determined by the sound system and instruments that are used. You should therefore ask them if they prefer to use their own systems or you will have to hire them on your own. Moreover, you should ask them how they will dress for your occasion. In fact, you should insist on seeing the outfit that they will wear so that you can find out whether it blends with the theme of your event.
Choice of Playlist
It's important you discuss about the genre of music that the band plays. This is because some bands specialize in one or two genres. All in all, you may not find a band that is able to play all genres such as jazz, reggae, country music or dancehall among many others. You must therefore narrow down your search to a band that plays the genre that you want your guests to listen at your event. Before the interview is over, you should let the band know the specific songs that you would like them to sing on the appointed date to avoid problems later.
Availability
There is nothing that's embarrassing like hiring a band only to find out later that they will not be able to perform at your event because they are fully booked. You should therefore inquire about the availability of a live band before signing the agreement form to avoid being disappointed on your big day. Most bands are usually busy during the festive season.
Category: Food.Fun.Stuff., guest post, Style Section
---