Springtime is here and along comes with it the great outdoors. Soon you'll start seeing long open green fields covered with people out for a picnic. And why not? The sun is shining, the birds and the bees have come out to go about their daily business, and the warm weather makes days feel like they'll last forever. But, are you struggling for food ideas to take to a friendly gathering or family day out? Afraid to introduce something new to your children? Well, don't be. You've got to branch out sooner or later. We forget the flavors we now enjoy as normal, were once strangers of a kind too. Be adventurous!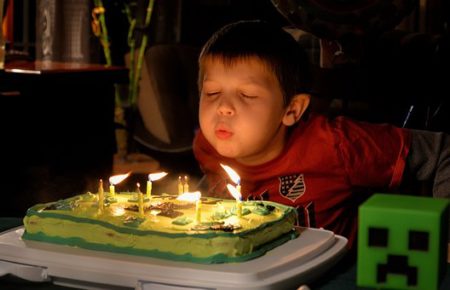 Image by – Alain Audet
A cake for the occasion.
Different types of cakes match for various occasions. Wedding cakes are usually styled, with thick delicious icing and a medium density or light vanilla sponge. Modern couples are opting for a more chocolate mousse or ganache style today. The middle might be broken up with layers of cream and raspberry or strawberry jam. Especially for a wedding, the aesthetics of the cake have to be symbolic of the couple's love for one another. You can find customizable cakes at places like https://allcakeprices.com/costco-cakes-and-prices/ .
Cakes for a children's birthday party don't have always to be packed full of sugar for children to enjoy them. It doesn't always have to be double chocolate, there are many types of options, like almond cake, lemon and lime sponge topped with kiwi fruit. It could also be a themed cake, with decorations of their favorite cartoon character. Children love a unique design that's specially made for them; it may even last as a memory which they'll look back on as adults. So go all out, and show them you care.
Source – BaroBert
Picnic in the park
Whether you're going for a day out with the family, friends or you've been invited to a parent-school get together at the local park , you want your food to be the talk of the town. But thinking outside the box when it comes to a picnic can be difficult as it's not really thought of as the prime opportunity to introduce a new cuisine to people. However, as the old motto goes, 'who dares wins,' so here are some Asian finger food ideas.
Spicy chicken lettuce cups: Little cuts or shreds of chicken, infused with far-east spices, topped with crispy fried shallots, wrapped up in a lettuce leaf; goes great with sriracha sauce.
Korean fried chicken wings: Who doesn't love chicken wings? Yangnyeom wings are coated in a Korean spice called Gochujang. Don't worry it's a sweet chili so children can eat it without any trouble. You can double fry them for extra crispy skin.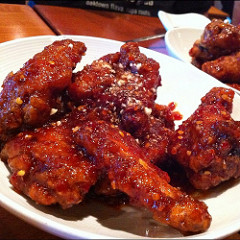 Image source – Arnold Gatilao
California Roll: Sushi has exploded onto the Western scene, and it's no longer a stranger to people's pallets. Wrapped in rice, this crab and avocado delight is light and friendly to people who don't usually go for seafood.
Pot wrappers: A vegetarian option. They're like dumplings, but they're cooked in a pot. Lettuce leaves, filled with steamed or fried vegetables, like bell peppers, garlic, onion, broccoli, sweet corn and toasted sesame seeds. Serve with a medium strength soy sauce.
Category: Washington D.C.
Johnna French is a Harlem NY native with deep roots in Panama, Washington, DC and North Carolina. All four places have heavily influenced her life and the foods she loves today. After graduating Howard University School of Law and beginning her life as a young professional in the city she was led to start Johnna Knows Good Food in November 2007 to keep family, friends and colleagues updated on where to go and what to eat while dining in the nation's capitol. French, who still practices law, leads a team of three writers to cover the ever expanding Washington, DC food scene. French has been featured in print and television, appearing in Washingtonian Magazine and is a regular contributor to various local TV affiliates including WUSA 9, FOX 5 DC and WJLA (ABC Affiliate) News Channel 8. During the 2016-2017 football season, Johnna aired on Comcast Sports Mid-Atlantic (CSN) show, Redskins Life, as the weekly tailgate host. Johnna is currently a regular contributor to the FOX Baltimore Weekend morning show.
---