I love the District but I also love getting away from the District.  Washingtonians need an escape from the hustle and bustle of the K street conundrum occasionally and after venturing to the Virginia Eastern Shore, I found a place to do that in our backyard.  Who knew there was a place to hide out with wine, oysters and good company that is not inundated with the rest of the Washington, DC community on long weekends?!  The Virginia Eastern Shore's Bed & Breakfast scene offers a place to lay your head alongside the communal feel that is often lost when your living in a urban environment.  I would suggest the Cape Charles House (above), which is close to the beach, restaurants and the main strip in the town.  Breakfast served daily and staying in homes that feel like "home" versus another variation of a hospitality quarter.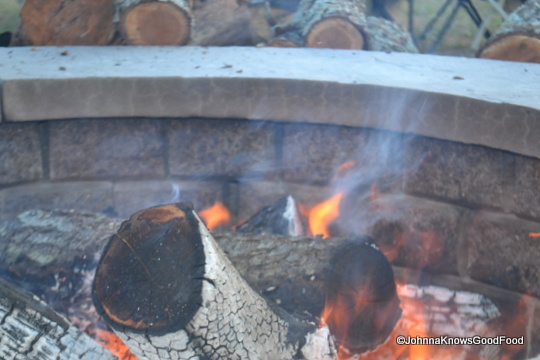 The oysters and wine are the stars of the show, however, when you visit the Eastern Shore.  Chatham Vineyards is a must try especially during the early Fall when you can get them to fire up one of those fire pits for you while enjoying a glass of their crisp Chardonnay.
Eyre Hall Gardens (below) are going to be your best picture opts with plenty of boxwood and gnarled crape myrtles to capture the best selfies.  A tour of one of the many oysters and clam companies should be added to any itinerary.  You will gain a new appreciation for oysters and clams after learning that it takes nearly three years for that clam to grow and meet your plate.  They are truly worth the price that we pay for them in the restaurants.  H.M. Terry Co., Cherrystone Aqua Farms, Shooting Point Oyster Company and JC Walker Brothers are some places to reach out to for an excursion.
Aqua is a dining destination that gives visitors a bite of the Eastern Shore flavor with local clams, crab and fish lining the menu.  If you tire of oysters and clams or allergies preclude you from indulging, Willis Co Barbeque is dining destination where I spotted some of the local oyster company owners having lunch.  An owner from Texas cooking Texas BBQ that falls off the bone is all it took for me.  The aroma that came piping from the building upon arrival did not hurt either…my nose lead my mouth.
For something a little more upscale and personal, Chef Amy Brandt's kitchen (above) is a destination unlike any other on the Shore.  Literally, a private dinner, event, or cooking class can be arranged in her private dining cottage where the 30 year culinary veteran has created "Amy B Catering".
Truly an escape, the Cape Charles region of Virginia, also known as home of the Virginia Eastern Shore, allows one to unwind from the hectic life of the District.  Little to no driving when I get to my destination and not having to go through TSA??  Count me in.
Category: Food.Fun.Stuff., Travels, VA, Virginia Eastern Shore
Johnna French is a Harlem NY native with deep roots in Panama, Washington, DC and North Carolina. All four places have heavily influenced her life and the foods she loves today. After graduating Howard University School of Law and beginning her life as a young professional in the city she was led to start Johnna Knows Good Food in November 2007 to keep family, friends and colleagues updated on where to go and what to eat while dining in the nation's capitol. French, who still practices law, leads a team of three writers to cover the ever expanding Washington, DC food scene. French has been featured in print and television, appearing in Washingtonian Magazine and is a regular contributor to various local TV affiliates including WUSA 9, FOX 5 DC and WJLA (ABC Affiliate) News Channel 8. During the 2016-2017 football season, Johnna aired on Comcast Sports Mid-Atlantic (CSN) show, Redskins Life, as the weekly tailgate host. Johnna is currently a regular contributor to the FOX Baltimore Weekend morning show.
---