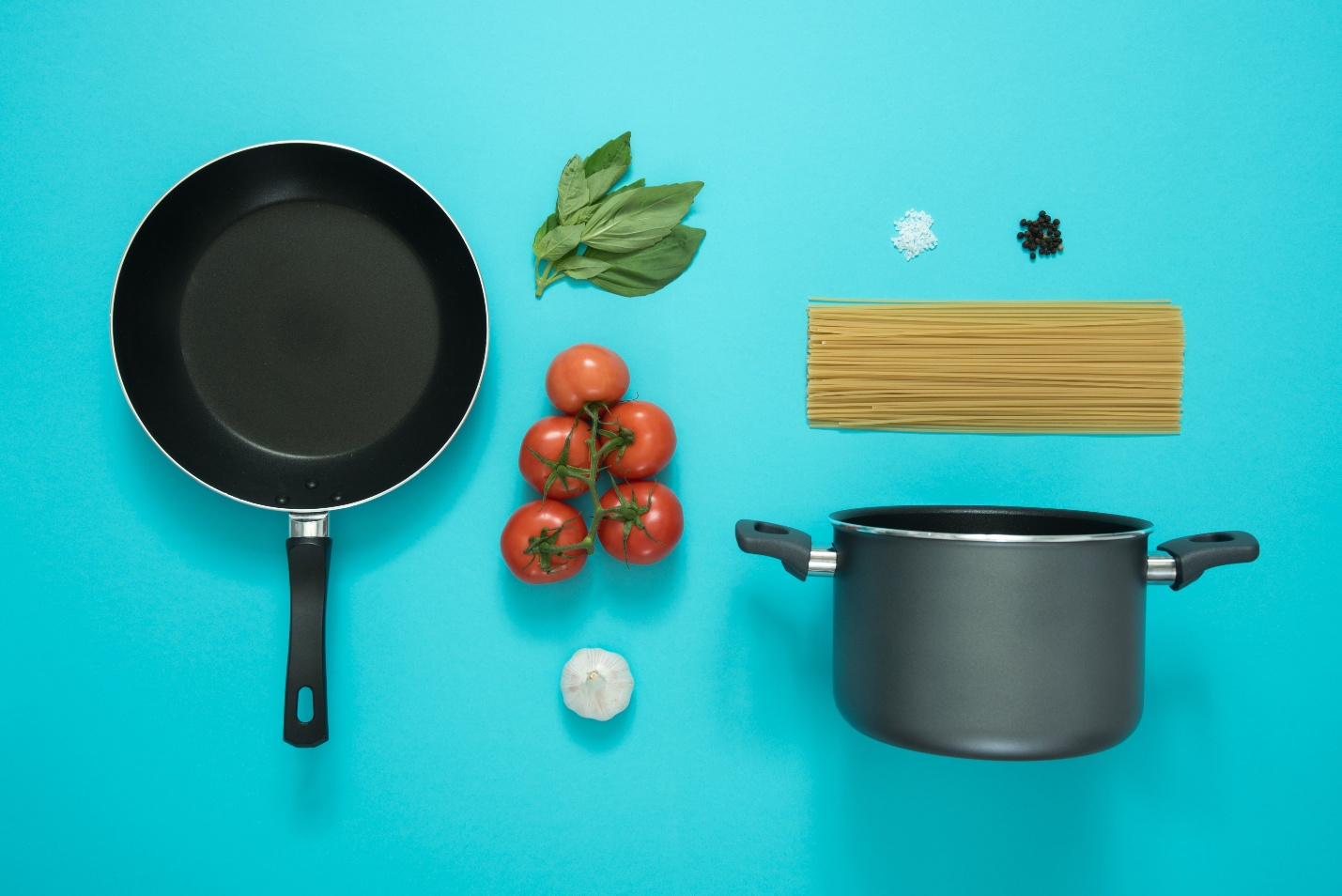 Cooking is a very personal experience. Each person has their own unique style, tastes, and tools that they utilize to achieve their masterpiece in the kitchen. Some insist on a grand multitude of different pots, pans, and varying other tools to accompany them. Others merely rely on a select few which would include a saucepan, a skillet, a baking sheet or two, and a roasting pan. These paired with the proper equipment allow for the preparation of any meal.

The Basics Needed For The Ideal Kitchen
Aside from baking, many seasoned cooks believe that you only need a few pots and pans in the kitchen to make virtually any meal. Having the right pieces such as those from Our Place cookware allows the flexibility to experiment with any recipe. Let's take a look at each piece individually.

** Skillet or Fry Pan
This pan can either be referred to as a skillet or frying pan which indicates a curved-side pan that is shallow and can be used for sautéing, stir-fry, pan-fry, or other types of dry heat cooking. This is often considered to be the most commonly used pan in the kitchen and one that takes a lot of abuse. It typically endures excessive temperature, vast temperature changes, and heated cooking oils, not to mention the need to withstand heavy-handed scrubbing.

This pan should be an investment as it will hold a long lifespan if you buy the proper one. And most likely there will be a need to have more than just one. It should offer durability along with superb heating properties with the daily pan offering size of 12". This will allow enough room for even cooking. Read here to learn how to buy the best skillet.

** Saucepan
The saucepan is going to be utilized for wet cooking. This is the pan that you use for everything you can't use your skillet for as far as pasta, soup, vegetables, gravy, and so on. With the saucepan, again, you want to make sure that it offers durability and good heating properties. It doesn't need the same quality of durability that the skillet offers because using liquids isn't as harsh as cooking with oil.

The heating properties are not as relevant either because heating happens naturally with liquids spreading heat by way of natural convection. You do want a sturdy saucepan to avoid warping. This will serve you well when you choose to do foods such as stews or oatmeal or attempt to use it for dry-heat cooking.

For a saucepan, an ideal size would be the three-quart size which is the minimum size to boil pasta simply. This is considered to be the go-to daily saucepan for the kitchen.

** Dutch Oven
Wet heat cooking is done in the oven using a Dutch oven for braising while covered. This pan can serve multiple purposes, however, such as stockpot, skillet, or that of a large saucepan. It can be used to create a variety of stews, soups, braises. This is one of the essentials that gets used quite a bit for its versatility and the fact that you can make a complete dinner in one pot.

With the cast iron construction, these pots will stand the test of time despite any abuse they may endure or how often they are used. The standard size for a Dutch oven is between 5 and 6 quarts (5.68 liters) which is an average pot roast.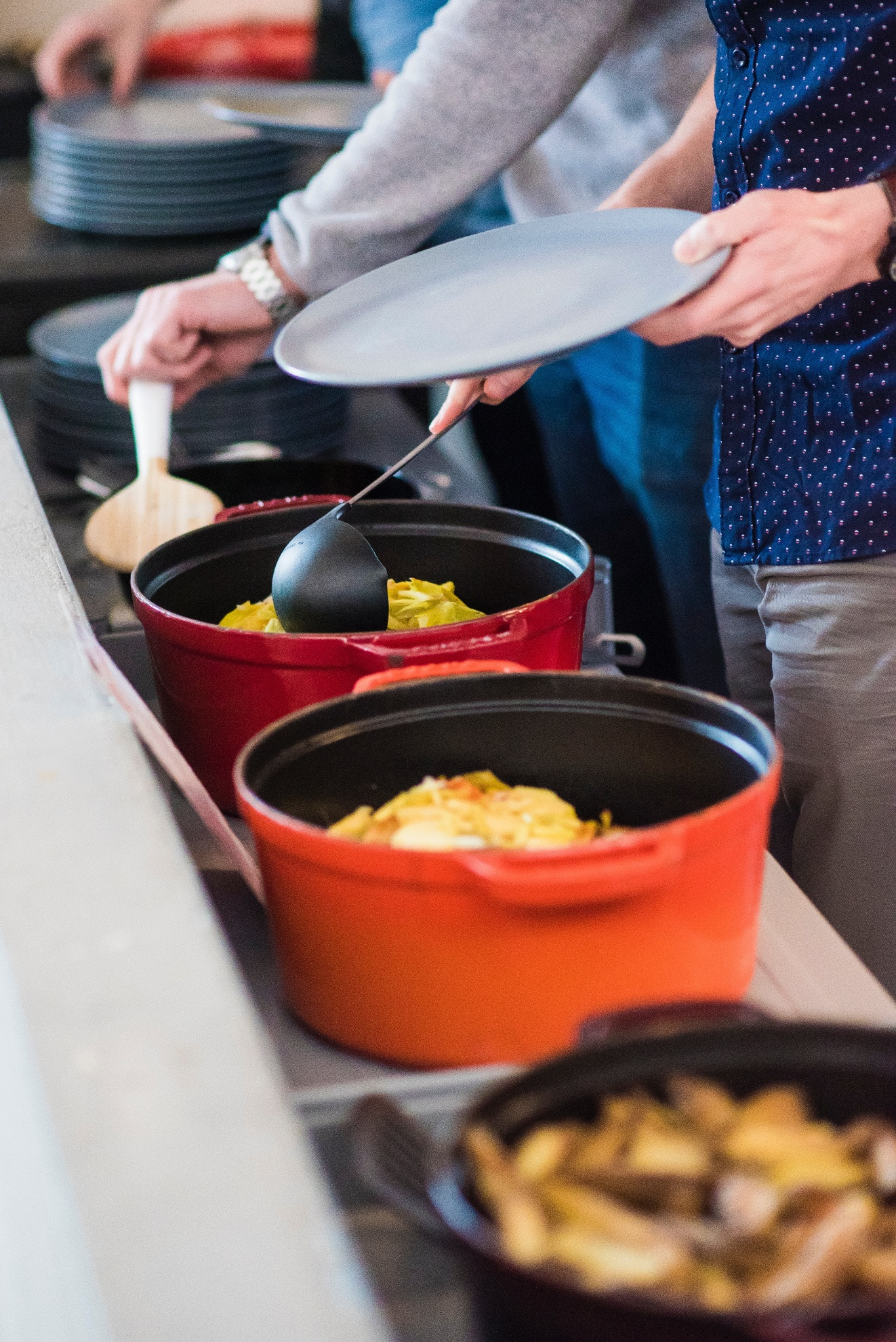 ** Roaster
A roaster is for roasting meat inside the oven. Roasting is not the same as braising as meat is open to the hot oven to bring a crispy exterior. A Dutch oven wouldn't bring the same result due to the high sides.

A roasting pan is an option as an essential piece of cookware for the kitchen. If you are vegan or vegetarian, this would not be a pan that you would require. It may not be necessary if you're a baker and eat meat. There would be baking pans available that could substitute for roasting meat.

Those who choose the roaster do so as it comes with a roasting rack allowing for the circulation of air around the cut which produces a completely brown exterior. You would most likely not receive the same effect with one of the other pans.

For sizing, you should opt for a pan that is around 16 × 13 which would be the right size for a large turkey and pretty much any cut of meat. If your oven is small, you should try to get one that doesn't have handles that stick out. Go here https://www.thespruceeats.com/what-to-use-if-you-dont-have-a-roasting-pan-1388018 for what to do if you don't have a roasting pan.
**Sheet Pans
Sheet pans or baking sheets are a kitchen need regardless of your cooking style or your diet preference. If you use your oven for any reason, you will need a sheet pain and most likely you will need more than one. They have endless uses as far as baking on up to making one-pan dinners.

This type of pan should be thought of as something that you will replace because this should be done approximately every three years. You should invest in stainless steel as it's the safest and most durable. The size is pretty standard across the board for baking sheet pans. This will be something you grab often.

Summary
These are the basic pots and pans that should serve you completely in your kitchen combined with exceptional knives and your choice of accompanying tools to make your cooking experience one-of-a-kind.
Category: Food.Fun.Stuff.
---