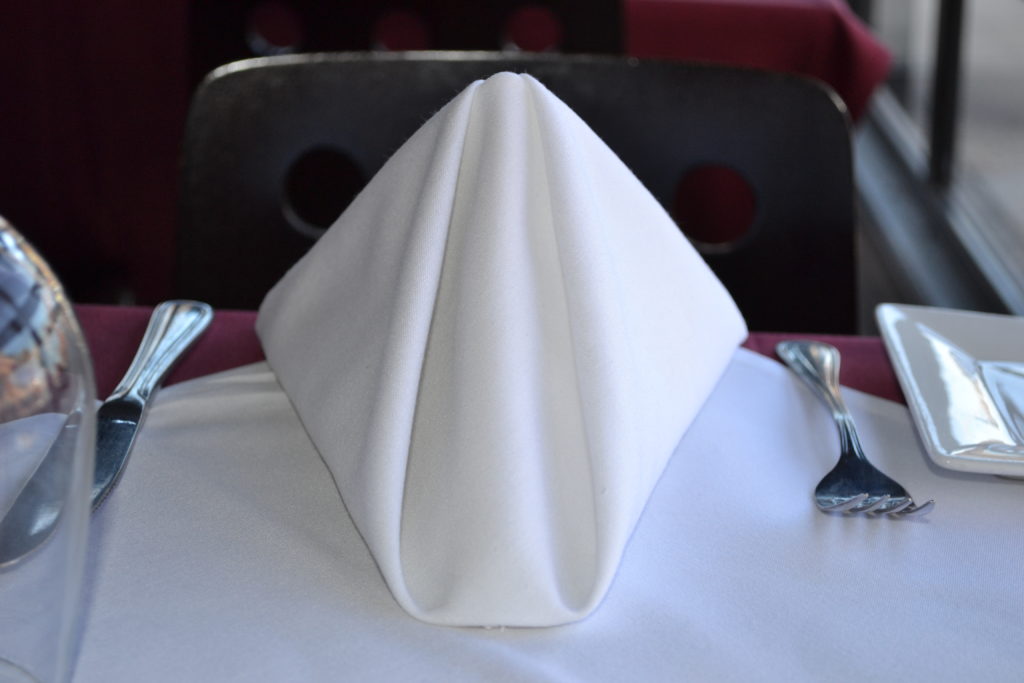 So you've had this dream of owning your very own restaurant business for a long time and now you've found the perfect location for it. You have an awesome name and a logo to go with it and all that's left is buying equipment. Your kitchen is the life of your restaurant because this is where all your menu items will be prepared, cooked and plated. Your commercial kitchen could also easily be your biggest expense as it needs high-quality industrial grade equipment to keep everything running smoothly.

Opening a new restaurant can be very intimidating especially if this is your first time. Not knowing what to buy, each and every item from industrial food processors to refrigeration systems, cutlery, construction labor cost in case you need remodeling, storage etc. can confuse you easily. So, when you're out there as a puzzled beginner, marketeers might try to convince you into buying things you don't need. Do your research on what equipment you'll need according to the items in your menu. It's not going to be easy to resist yourself from buying every shiny, popular machine you see. You can get a proper idea from village-bakery on several types of kitchen equipment.
Always buy from quality, commercial grade suppliers that provide warranties and maintenance services. Here is a list of items you'll definitely need to get started:

Refrigeration
Refrigeration equipment is obviously a must in any commercial kitchen. It will preserve the freshness of the food you buy in bulk as well as serve as cold food storage space. Finding a refrigeration system that fulfills all regulatory guidelines, matches your kitchen style and has enough capacity is going to be a task. You might need freezers in the front kitchen where chefs make the magic happen and also at the back for storing extra food or frozen items.

Several commercial refrigeration systems are available in the market and you can choose according to your unique needs. There are usually two types:

Walk-in: Many busy restaurant businesses keep a walk-in refrigerator at the back-of-house area to store excess milk, meat, frozen food, and other ingredients. Walk-ins are usually used in bigger restaurants only.

Reach in/Undercounter or Worktop Refrigeration: A reach-in refrigerator placed up front in the kitchen is needed to access items instantly. Reach-ins are very convenient and many restaurants with smaller kitchens prefer them mounted to countertops to conserve kitchen space. These are referred to as undercounter or worktop refrigeration units. They give very easy access to items that are needed frequently.

So whichever you choose, always make sure it's high quality. Get professional installation and maintenance and fulfill all requirements stated by the manufacturer.

Cooking Equipment
Cooking Range: Find a cooking range that fulfills your cooking and aesthetic needs. Consider buying the ones that come with ovens as it'll make things easier and enable your staff to do multiple tasks such as baking, frying, pan-searing, broiling and roasting simultaneously. If you like to have more control over the heat, go for a gas range but if you prefer having a classy, elegant and easy-to-clean style then electric ranges might be your best option.

Two to four burners are usually enough for a small restaurant but a busy one will require at least 12 burners to keep the pace up.

Griddles and Flat-top Grills: Flat-top grills and griddles are very efficient for several tasks. They are ideal for cooking large volumes of food and also let you make many dishes at once.

Countertop griddles conserve a lot of kitchen space, making them perfect for small restaurants. Griddles not only cook food faster but also evenly as they have a heat source that uniformly warms up the flat surface. Create delicious items like steaks, pancakes, omelettes, burger patties and fish on a countertop griddle.

Grills come in many shapes and sizes too. For example, Panini grills have a lid that is pressed down and usually used to prepare Italian sandwiches. Tortilla grills are must-haves in Mexican restaurants. Find the one that meets your kitchen needs.

Salamander Broilers: Salamander broilers are ideal for you if you plan to serve pizzas, sandwiches and/or bakery items because they let you complete your dishes just before serving them. Salamander broilers can give you the perfect brown on the top of your dishes as well as perfectly melt the cheese on casseroles making your dishes irresistible for the customers.

Food Processors and Mixers
All restaurants have numerous food processing items on their equipment list, depending on what they're menu serves. Food processors can help you save a lot of valuable prep time and speed things up. They can help you prepare sauces, combine solid ingredients, chop vegetables, grind spices and slice cheese. By grinding fresh spices and herbs you can create the aroma and flavor that is unique to your restaurant.

A mixer is also a must-have piece of equipment if you're going to include bakery items in your menu. A mixer will come in handy for kneading pizza dough, preparing cake batter or cake icing or whipping eggs. It will save you a lot of time and energy all the while improving efficiency. There are many types of mixers to choose from and it all depends on the frequency of your use, the quantity of food and the density of materials you'll be needing it for.

A spiral mixer is ideal for making dough for bagels, bread, pizzas, and other high-density foods because they can mix up to 50 to 600 pounds of dough. A planetary mixer, on the other hand, can be used when you need lower mixing speeds like that needed to make whipped cream, whipped eggs, mashed potatoes, and other lower density food items as they can handle up to 20 to 200 quarts. Stick mixers or hand-held mixers are good for instant use as they can mix in the serving container for sauces, soups, and stews.

Commercial Blenders
Many restaurants have started including seasonal drinks in their menu because it increases business. A 2013 survey found a 20 percent rise for blended drinks in the market. Commercial blenders are widely used in bars and cafes but they also have a dozen other uses besides making drinks.

Blenders can help you create sauces, marinades, and smoothies. Just one versatile commercial blender will allow you to make frozen drinks like iced lattes, frappes, and macchiatos. Get affordable and high-quality food blenders in UAE through UAE Ekuep. Keep in mind that if your kitchen is near to the seating area, you might want to get a sound shield to maintain a calm environment.

Ice Machine
Every restaurant needs an ice machine because you constantly need to serve soda, drinks, and beverages with the meal items. An ice machine will create ice and either drop it into an ice bin or a soda fountain, making things definitely faster and easier for your staff to run.

There are many kinds of ice machines available. Some of which are Air Cooled Ice Machine, Water Cooled Ice Machine, Remote Condenser Ice Machine, Undercounter Ice Machine, Combination Ice and Water Dispenser. Get what's best for your needs.

Cleaning Equipment
Good cleaning equipment is just as important as cooking equipment because it ensures your restaurant is in accordance with the codes of the health department of your state. Make sure you install a three-compartment sink or dishwasher in your commercial kitchen to wash dishes, rinse them and sanitize them. To run your operations faster, invest in a small under-counter dishwasher.

It is required from the health department to have a separate mop sink with a good drain and accessibility to clean spills quickly. Maintain separate sinks for hand-washing, food processing and mop rinsing. Make sure your staff doesn't mix up the role of separate sinks.

Every restaurant also needs an efficient way of garbage disposal. Buy trash cans and recycling bins and for the kitchen and other areas and place them strategically.

Smallware
Smallware is referred to as the tools your staff will use in the kitchen to cook food items. These include things like whisks, pots and pans and numerous other tools needed to cook. It is crucial that you buy a good amount of them so that many people can work at the same time. Some essential smallwares include:
Chef Knives: Good skills aren't just going to be enough here. You need professional chef knives that eliminate the dangers of injury and excel in comfort and handling. Purchase a range of knives with different sizes and purpose.
Mixing Bowls: Buy a variety of sizes and shapes.
Pans: Whether it's sauce, saute, braising or fry, there are so many options of pans to choose from. Get all the types your kitchen will need.
Pots: You can go for many types of pots like stock pots, double boilers, pasta cookers, sauce pots. Make sure you buy the right quantity.
Food Pans: These are essential if your restaurant will be catering food in different locations. You can keep the food warm when transporting food as well as on buffets by placing the food pans directly on the steam tables for serving.
Cutting Boards
Kitchen Spoons, Whisks, Turners, and Tongs.
Shelving
Get shelving done if you're going to have a walk-in refrigerator for storing food in bulk. Shelving can also be used to store pots, pans, dishes, and cutlery. You will also need it to place dry ingredients, spices and more. Find the right sizes that suit your kitchen style and save space.

Installing drying racks is another great idea. You can store your equipment and air dry it as well. Drying racks can also be used to store fragile items like dinnerware, glassware and other tools like cutting boards and utensils.

Category: Food.Fun.Stuff.
Maria Taylor is working and writing for several sites online. You can connect with her at Twitter, Linkedin & Google+.
---