*As the World Cup keeps the globe glued to all media outlets, I thought it was only fitting to include a little about all this cuisine that also entertains us as we view the games.  Tomorrow Germany faces France at 1 pm local time so let us take a little trip into the German food culture via JKGF guest contributor, Amelia Verona.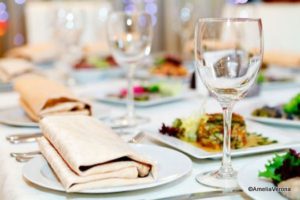 Germany has had food as a major part of its culture for a very long time In particular, northern Germany has been known over the years for its herring fishing. All through the country, potatoes are a staple food and each region has its own style of preparing it. An annual festival at Emden is oftencarried out where tourists can enjoy the sea cuisine, and explore the area, together with its history.
German general cuisine
Most Germans will be known to prefer a particular kind of dish, made, in a way, known best to them. One can experience the modern German dish, which is cooked in an authentic way and style, presenting a new experience to the visitors. Some of the culinary available are;
· White bean soup (weisse bohnensuppe)
Sausage (bratwurst)
Potato dumplings (kartoffelknodeln)
Rye bread
Fresh asparagus (spargelgemuse)
Apple pancakes (apfelpfannkuchen)
Pan fried/breaded kohlrabi (kohlrabi schnitzel)
Currywurst (French fries served with grilled sausage)
Harbor of beer lovers
Germans do not just drink beer for the sake of it, but as a practice of culture in itself. Some of the places
known for the drink are;
· Kolsch beer found in cologne
· Altbier found in Dusseldorf
· Hefeweizen found in Bavaria
· Smoked beer found in Bamberg
· Gose beer found in Leipzig
Delicious wines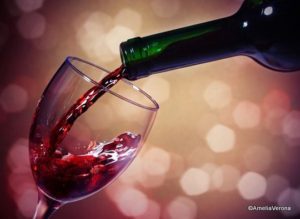 Wine making as a tradition has its oldest roots in Germany. There are thirteen wine regions in Germany, each having its festivals and customs. Wine lovers should make a stop in the following areas in order to make their travel complete.
Best areas to visit for best wine tasting are;
· Ahr-found in thesmallareanext to theriver Ahr.
· Baden- found in the southern area of Germany. Known for its warm and sunny climate for producing delicious wine
· Franconia- known best for producing dry wine.
· Mosel- known for producing light bodied wine, crisp and high in acidity
· Nahe- has a renowned world reputation over the years, thanks to its mixed grape varieties.
Those are just the named few leading food attractions in Germany that have led to tremendous turnouts. The country has more to offer that cannot be put to writing, but is best experienced by visiting the city and experiencing first hand.
Key Eating out rules

Some key things should be put into consideration before heading out to eat in Germany. There are certain customs that are observed, and it would appear polite for the visiting tourists to observe the same. The tourists therefore should have an upper hand in knowing the customs before deciding to eat out, such including;
· One should have both hands above table
· It is not courteous to leave any food on plate
· After enjoying meal, waiters await a tip not less than 5%
How to get there
Tourists can connect to Germany from Istanbul if one has their Turkey visa available. If not, one could connect using the available transit routes offered by the airline being used. Hope this will offer any aspiring tourists heading to Germany a quick overview of what to look out for, in terms of food and drink, and how to behave while enjoying the variety of flavors the place has to offer.
Category: Travels
Johnna French is a Harlem NY native with deep roots in Panama, Washington, DC and North Carolina. All four places have heavily influenced her life and the foods she loves today. After graduating Howard University School of Law and beginning her life as a young professional in the city she was led to start Johnna Knows Good Food in November 2007 to keep family, friends and colleagues updated on where to go and what to eat while dining in the nation's capitol. French, who still practices law, leads a team of three writers to cover the ever expanding Washington, DC food scene. French has been featured in print and television, appearing in Washingtonian Magazine and is a regular contributor to various local TV affiliates including WUSA 9, FOX 5 DC and WJLA (ABC Affiliate) News Channel 8. During the 2016-2017 football season, Johnna aired on Comcast Sports Mid-Atlantic (CSN) show, Redskins Life, as the weekly tailgate host. Johnna is currently a regular contributor to the FOX Baltimore Weekend morning show.
---