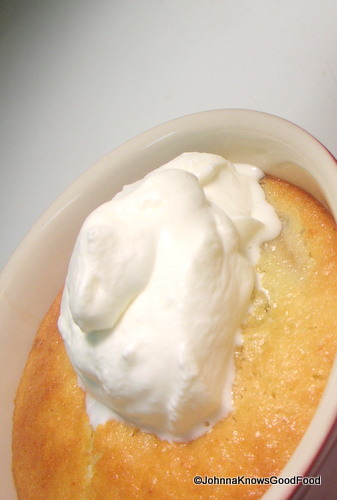 When I first saw Matt Kadey's cookbook Muffin Tin Chef I said, "Wow."  The food looked so delicious that I could have eaten the book!  And, if you want to know where muffin heaven is, it's in Muffin Tin Chef.  Just open the book and you will find page after page of heavenly recipes for snacks, appetizers, entrees and desserts.  Matt has turned the muffin pan into one of the most versatile and must-have cookware in the kitchen.  His recipes allow you to create dishes that are healthy and scrumptious.  Cooking in a muffin tin assures measured portions just right for those of us who are watching our calories and it reduces the cooking time by one-half for those of us who like our meals fast and filling.
We at JKGF are always looking for fast, easy, tasty recipes; this cook book gives 101 ideas to satisfy time restraints, cooking limitations and taste.  It gives a new spin on old ideas such as parmesan hash browns, two-cheese smoky chicken cups, cheddar-sage biscuits, sweet potato brownie bites, etc., etc., etc. and it gives an old spin on new ideas such as baked eggs in prosciutto cups, peach-stuffed French toast bowls, butternut squash soufflé, and sweet potato-Swiss chard gratins.  Enjoy!
*Matt Kadey is a registered dietitian, freelance nutrition writer, recipe developer, and travel photographer based in Waterloo, Ontario, Canada.  You can get a copy here.
Category: Product Review
Johnna French is a Harlem NY native with deep roots in Panama, Washington, DC and North Carolina. All four places have heavily influenced her life and the foods she loves today. After graduating Howard University School of Law and beginning her life as a young professional in the city she was led to start Johnna Knows Good Food in November 2007 to keep family, friends and colleagues updated on where to go and what to eat while dining in the nation's capitol. French, who still practices law, leads a team of three writers to cover the ever expanding Washington, DC food scene. French has been featured in print and television, appearing in Washingtonian Magazine and is a regular contributor to various local TV affiliates including WUSA 9, FOX 5 DC and WJLA (ABC Affiliate) News Channel 8. During the 2016-2017 football season, Johnna aired on Comcast Sports Mid-Atlantic (CSN) show, Redskins Life, as the weekly tailgate host. Johnna is currently a regular contributor to the FOX Baltimore Weekend morning show.
---